Hoover aims to finish season strong with Reds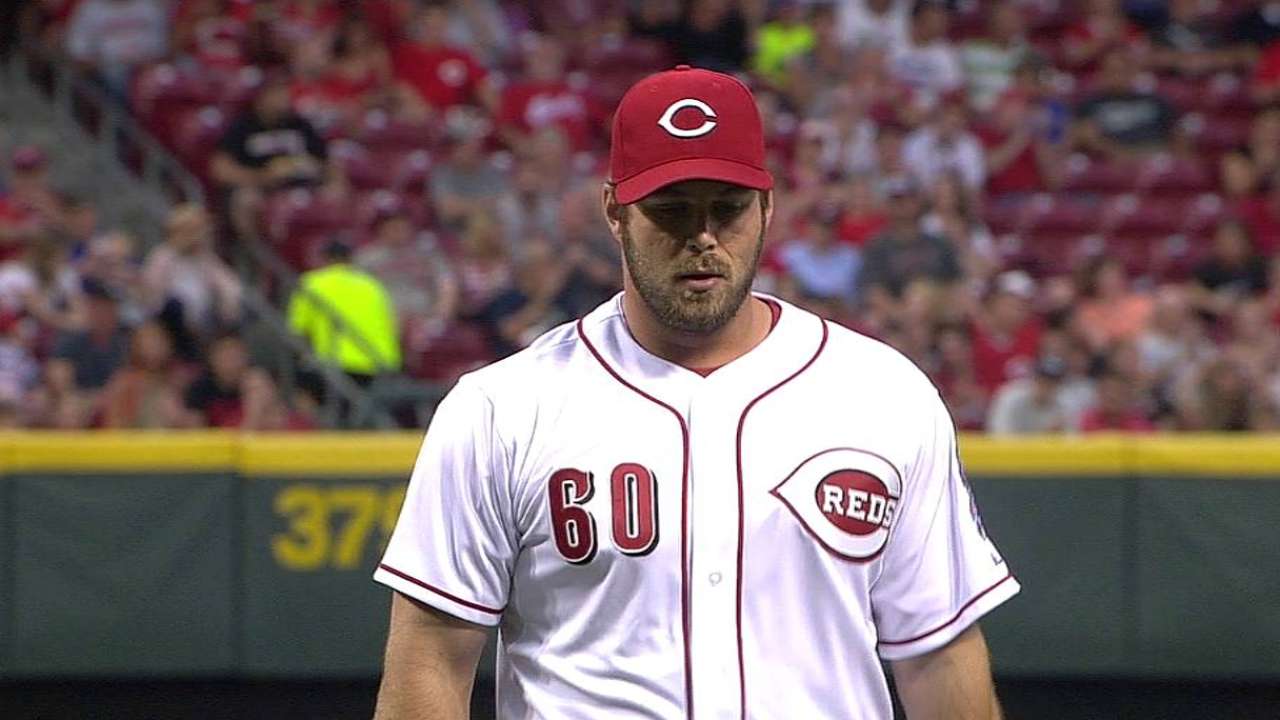 BALTIMORE -- J.J. Hoover wasn't gone long from the Reds to work on his craft at Triple-A Louisville, but the reliever felt optimistic after some good results. Hoover threw five scoreless innings over four appearances for the Bats after being demoted on Aug. 21.
"I never really lost confidence in myself or my ability," Hoover said. "It's always good to go down and get some scoreless innings under your belt."
In 46 big league games before going down, Hoover was 1-10 with a 5.27 ERA, with 51 hits, 29 walks and 67 strikeouts over 54 2/3 innings. That included a 10-game losing streak -- a team record for a reliever. Eight of his 20 inherited runners scored.
According to manager Bryan Price, the reports from Louisville indicated that Hoover was sharper on the mound. The club was looking to see him throw more strikes.
"He's been running just over 50 percent with his ball-strike with his fastball. For a guy that's a fastball pitcher, it's not a high enough number," Price said. "Getting him back working on the plate was important and will continue to be important. He's just not a guy that should be pitching behind, walking guys or making those mistakes where hitters are getting the ball to the outfield in the air. He's so much better than what we've seen, in part, during the season."
Hoover is hoping to end the 2014 season on a high note after the most challenging campaign of his career.
"Hopefully I can give them some good innings and leave a better taste in their mouth than what the rest of the year kind of had," Hoover said. "All you can do is move forward, instead of dwelling on the past."
Mark Sheldon is a reporter for MLB.com. Read his blog, Mark My Word, and follow him on Twitter @m_sheldon. This story was not subject to the approval of Major League Baseball or its clubs.