Bailey, Reds awaiting results of injury evaluation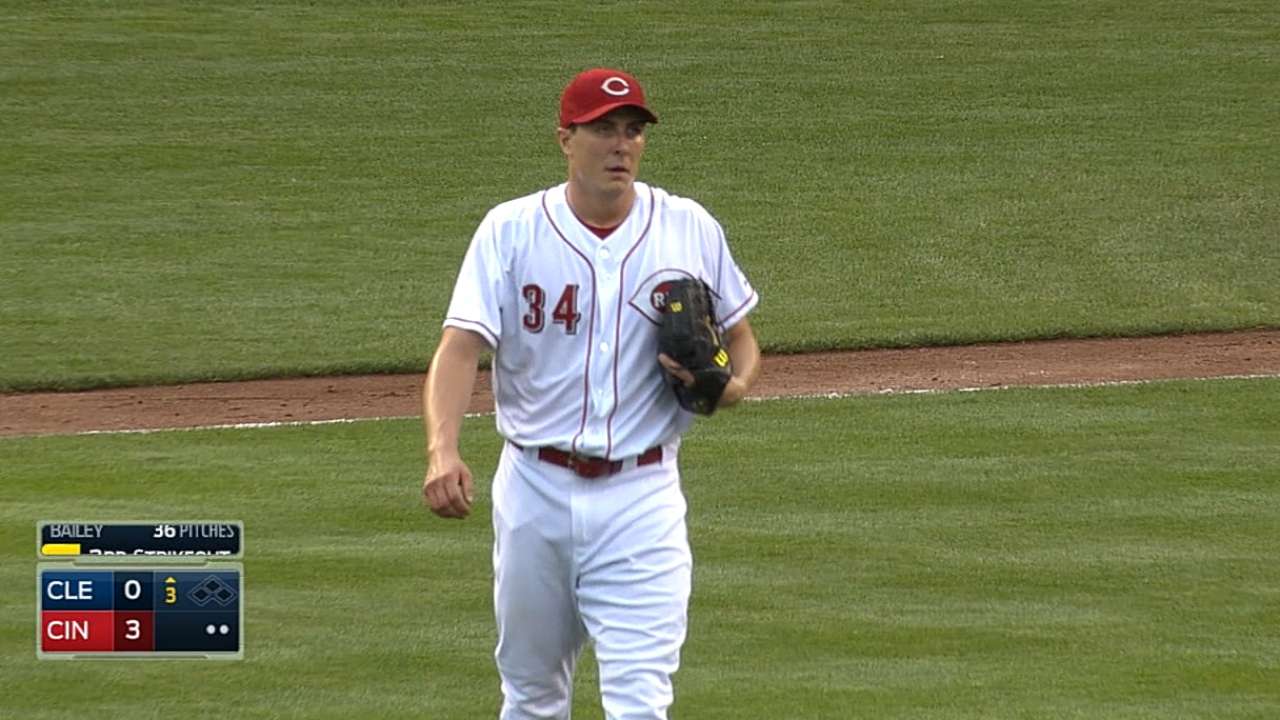 CINCINNATI -- Injured Reds starting pitcher Homer Bailey, who has been out since Aug. 8 because of a small tear in his right flexor mass tendon near his forearm, has yet to resume throwing. Bailey was recently re-evaluated, and he and the club are still awaiting the results.
"I wish I could tell you more. Hurry up and wait," Bailey said on Tuesday.
Bailey and the Reds hope he can resume pitching this season, but the right-hander did not know when he might be allowed to begin a throwing program.
"I have no idea. I try to stay day by day," Bailey said. "Whatever they tell me to do that day, I do it that day. When they say to try throwing, that's when I'll try throwing."
Bailey, who has been limited to a strength and rehabilitation program, hasn't been entirely pain free.
"Little things kind of spark it every now and then, like grip stuff," he said. "My mind says I can still throw. But I had a feeling if I tried that, it would prove to be quite wrong."
Mark Sheldon is a reporter for MLB.com. Read his blog, Mark My Word, and follow him on Twitter @m_sheldon. This story was not subject to the approval of Major League Baseball or its clubs.