'Invested' Chapman shows his shoulder is fine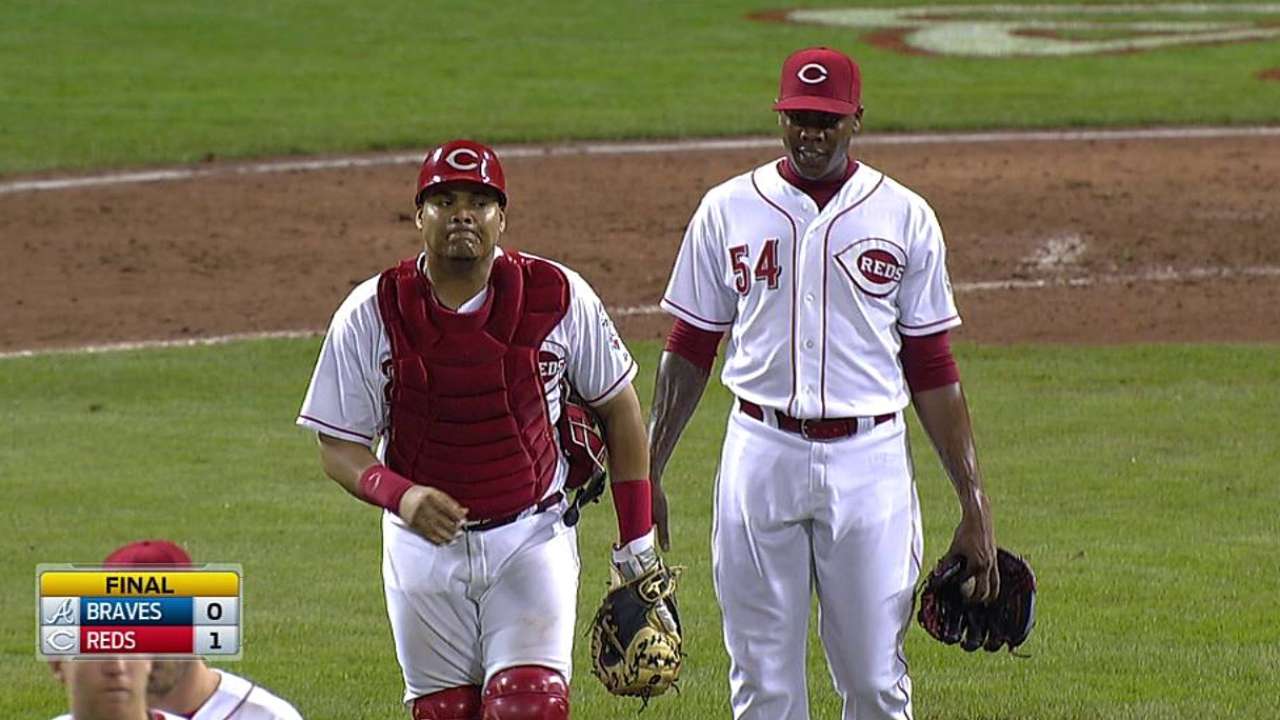 CINCINNATI -- Aroldis Chapman's first stop when he arrived at Great American Ball Park on Saturday was the manager's office.
"He walked in and said, 'I expect to be used tonight,'" Reds manager Bryan Price said. "That's not a conversation you expect at that point. He said it before he even had his workout clothes on."
Cincinnati's three-time All-Star closer had worked one inning against Atlanta on Thursday to test his sore shoulder and two innings during an extra-innings loss on Friday. In his most recent outing before the Atlanta series started, Aug. 17 at Colorado, Chapman had issued four walks without recording an out, then reported shoulder problems.
Chapman showed no signs of physical, mental or emotional fatigue Saturday, striking out the side in the ninth inning to preserve the Reds' 1-0 victory over the Braves.
His 27th save of 2014 follows 38-save seasons in '12 and '13. Chapman's insistence on being available to his team, even in the dog days of August during a trying season, may have been more important than the save itself.
"There has certainly been a huge evolution," Price said of Chapman, who signed with the Reds in 2010 after defecting from Cuba. "He is getting comfortable with baseball and getting assimilated to his teammates, and I don't think it's come real easy for him. He's very, very invested."
Andy Call is a contributor to MLB.com. This story was not subject to the approval of Major League Baseball or its clubs.