Price hopes Cozart's defense isn't overlooked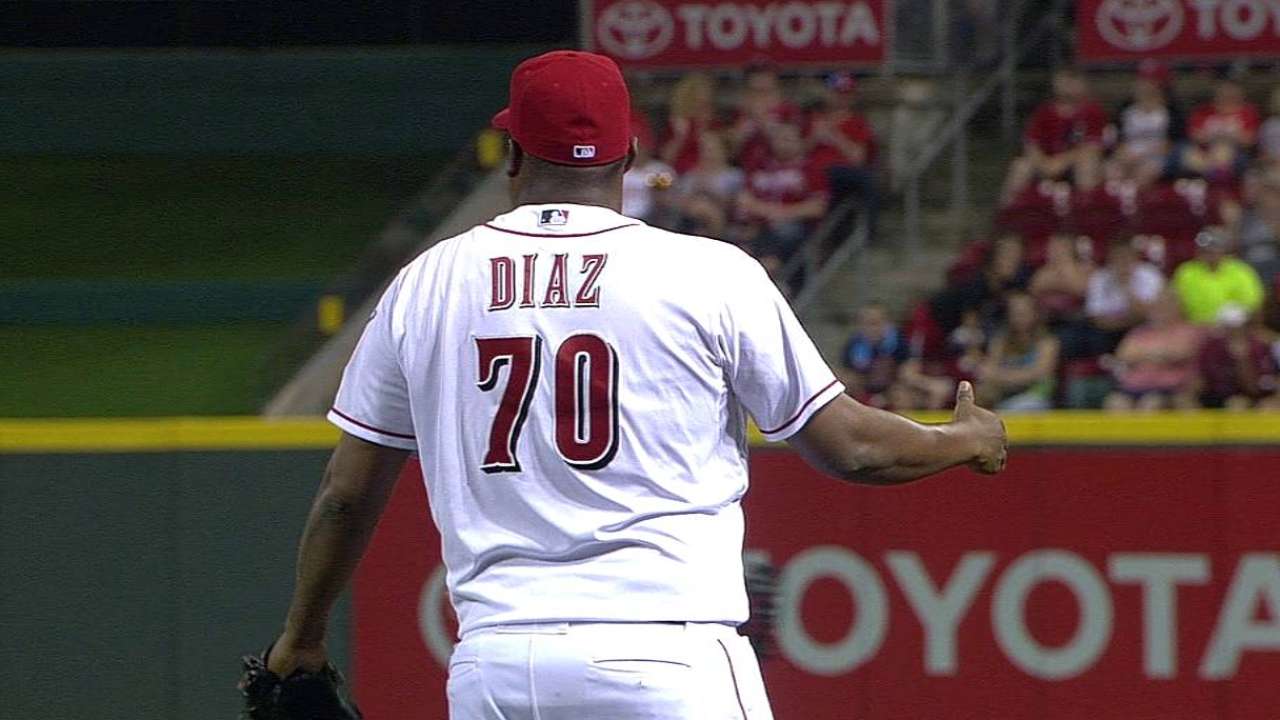 CINCINNATI -- Reds manager Bryan Price agrees that, in this case, the numbers don't lie.
Zack Cozart led all shortstops in Defensive Runs Saved (+21) and Ultimate Zone Rating (11.5) entering Sunday, according to Fangraphs.com. Price, who watches Cozart every day, has no subjective reason to disagree that Cozart has been the best defensive shortstop in baseball this season.
"Every ball he gets to seems to end up in his glove, and then he makes an accurate throw to first base," Price said. "It's really been a great year for him. I hope it's not overlooked."
Cozart helped preserve Saturday night's 1-0 victory over Atlanta by staying with Tommy La Stella's hard-hit grounder in the seventh inning, then flipping the ball to second base well ahead of the runner for an inning-ending forceout to leave the bases loaded.
The 29-year-old shortstop came into Sunday having committed just one error since the All-Star break and eight overall. Only three full-time shortstops in baseball had fewer errors and only three had a better fielding percentage than Cozart's .985.
"No one takes more pride in his defense," Price said.
Cozart has not contributed as much offensively, although three hits on Sunday bumped his season average from .220 to .225. The highest his average has reached this season is .238, on July 9.
"It stands out more if he hits .260 and has 23 errors that have led to some problematic losses," Price said. "You must have defense in that position. It hasn't been a great year for him offensively, but I appreciate that he's been able to separate the two."
Andy Call is a contributor to MLB.com. This story was not subject to the approval of Major League Baseball or its clubs.