Bailey improving, but not ready to throw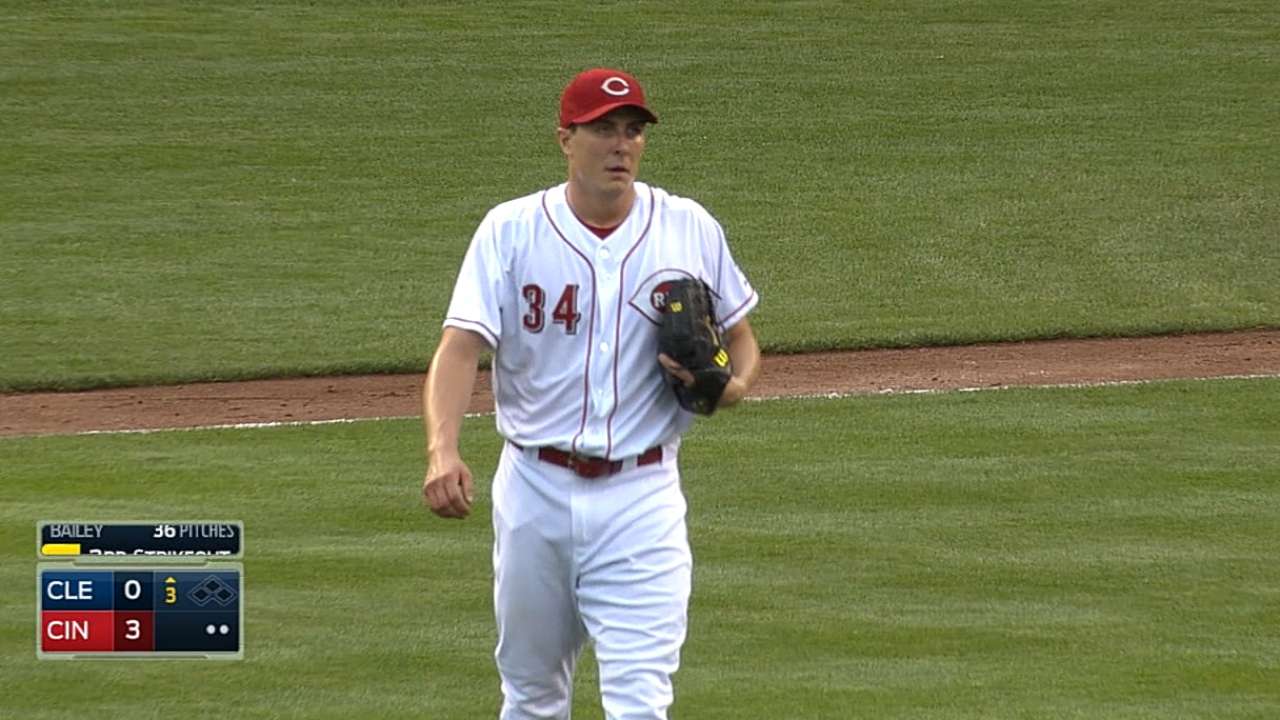 CINCINNATI -- Reds manager Bryan Price said Saturday that right-hander Homer Bailey has seen progress since receiving a platelet-rich plasma injection, but he is not yet ready to begin pitching again.
"There's a definite improvement from where he was prior to [the injection]," Price said. "But he's not ready to initiate a throwing program yet."
Bailey had an ultrasound examination Friday, but results are still pending. He has been on the disabled list since Aug. 16 due to a small tear in his right flexor mass tendon.
"Homer has been able to increase the exercises for his forearm," Price said. "He is still getting some soreness after those exercises, which is expected."
The 28-year-old Bailey was 9-5 with a 3.71 ERA in 23 starts prior to going on the disabled list.
Andy Call is a contributor to MLB.com. This story was not subject to the approval of Major League Baseball or its clubs.