Price isn't worried about Mesoraco's workload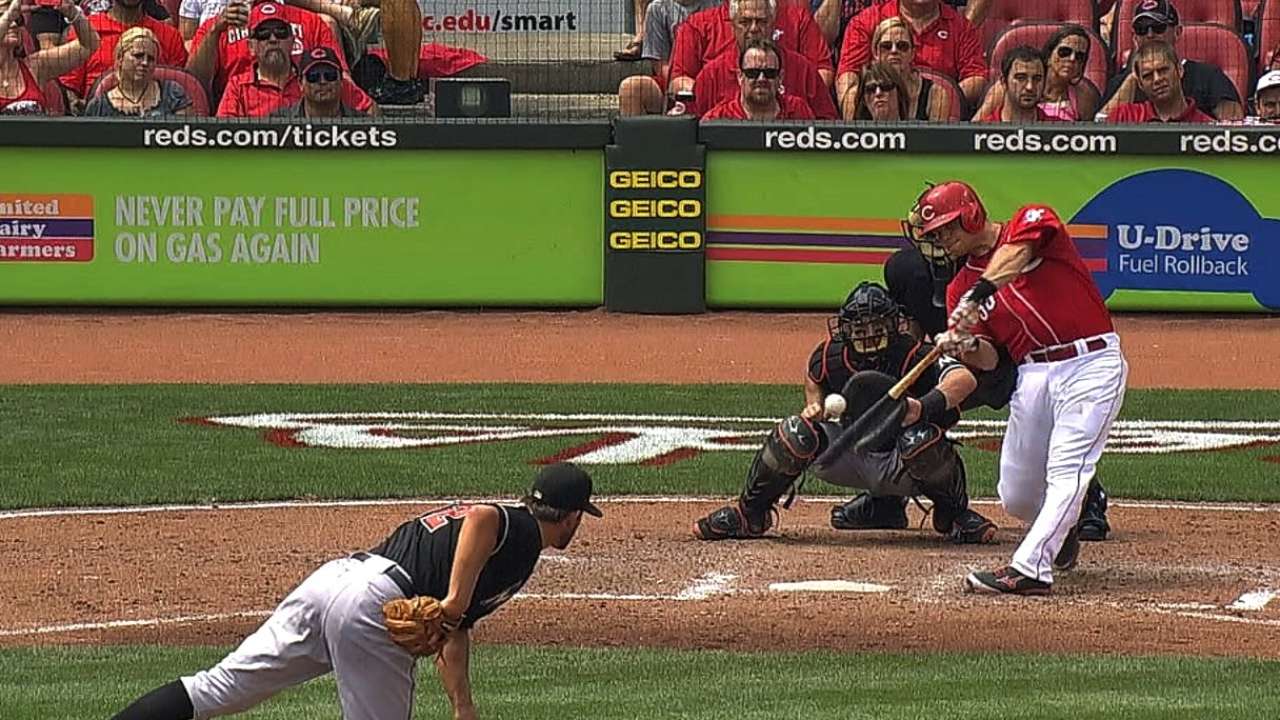 ST. LOUIS -- Reds catcher Devin Mesoraco entered Wednesday in the longest hitless stretch of his career at 0-for-20, and he hadn't homered since Aug. 10. Mesoraco is playing almost every day for the first time in his career at the Major League level, but manager Bryan Price didn't sense that he was wearing down.
"I haven't noticed that," Price said. "We're asking him to catch four out of every five and Brayan [Pena] had the hamstring issue, he caught there. I think it's his destiny to be the guy that catches at least four out of every five, if not seven to 10 or 12 games in a row without a day off."
Generally, the one time through the rotation Mesoraco does not start is when ace Johnny Cueto is on the mound -- such as Wednesday's series finale vs. the Cardinals when Pena started behind the plate.
"He's in the prime of his career. His time is now," Price said of Mesoraco. "I think we need to utilize them and get him conditioned to this expectation. I don't think he's backing away from the challenge at all."
Mesoraco leads all Major League catchers in homers and is tied with D-backs catcher Miguel Montero for the most RBIs. In the future, perhaps next season, Price did not rule out moving Mesoraco to a different position for select games.
"Absolutely, there might be a time where he plays some first base in large part to keep his bat in the order on days we might want to give him a day off behind the plate," Price said. "With Joey [Votto] at first base, it seems improbable he's going to get much time at first base."
Mark Sheldon is a reporter for MLB.com. Read his blog, Mark My Word, and follow him on Twitter @m_sheldon. This story was not subject to the approval of Major League Baseball or its clubs.