Partch beating a path between Reds and Triple-A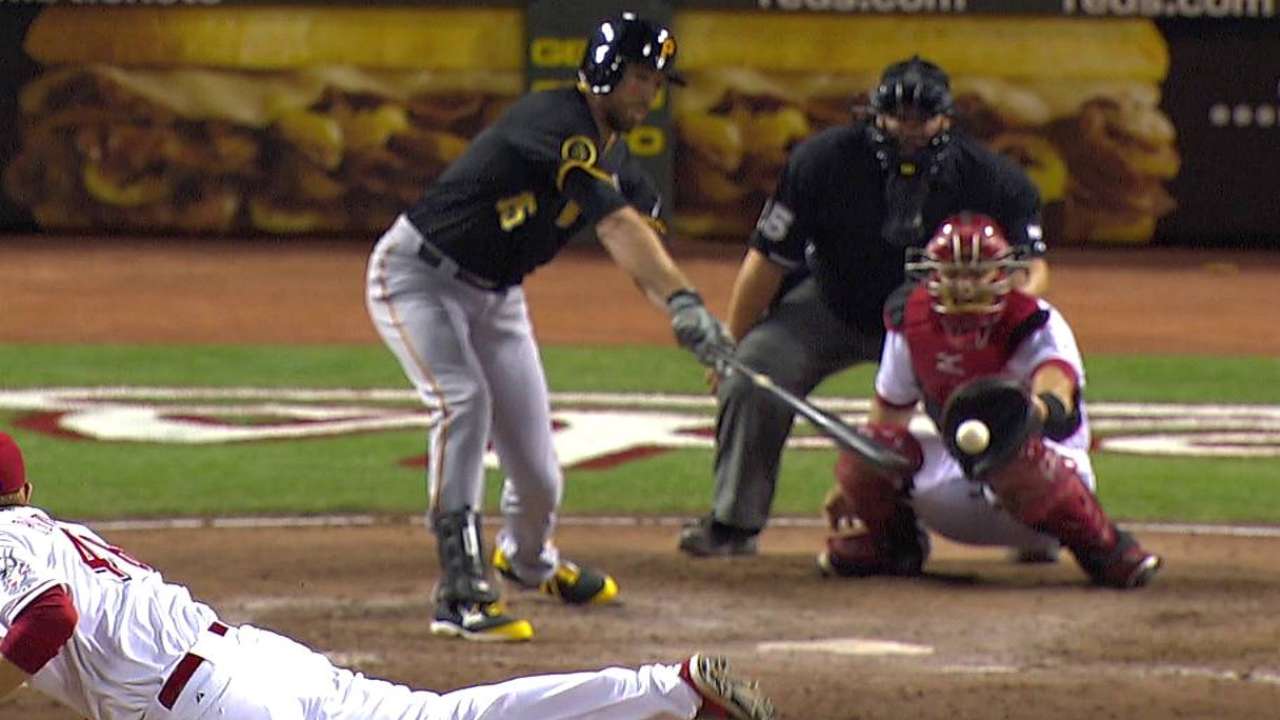 DENVER -- Sunday marked the sixth time this season that right-handed reliever Curtis Partch was recalled by the Reds from Triple-A Louisville. Partch was the 26th man on the roster at the club's disposal for the second game of the day-night doubleheader vs. the Rockies.
For most of the previous callups, Partch could just make the relatively short drive from Louisville to Cincinnati. This time, it required a flight.
"It was really easy," Partch said. "I guess Southwest has direct flights from Louisville to here. It was a short, two-hour flight."
Partch has gone 3-1 with a 5.05 ERA in 35 games for Louisville this season and last pitched on Wednesday, tossing two scoreless innings with three strikeouts vs. Scranton/Wilkes-Barre.
He's taken his nutty back-and-forth season in stride.
"You take advantage of your opportunities and try to get better and just help them any way you can when you come up," said Partch, who had seven scoreless innings with two hits, seven walks and six strikeouts over his previous five stints for the Reds.
Even though reliever Logan Ondrusek is back with the team after his one-inning Friday rehab assignment to test his right shoulder at Louisville, he was not an option to activate from the disabled list. Rules dictate that the 26th man has to go back to the Minors after the game.
"We weren't going to use him anyway, just because we wanted him to have two days of recovery time," Reds manager Bryan Price said. "We could really utilize someone who could throw more significant innings with the doubleheader today. So that made the decision pretty easy."
Ondrusek will likely be activated on Monday, when the Reds are in St. Louis.
Mark Sheldon is a reporter for MLB.com. Read his blog, Mark My Word, and follow him on Twitter @m_sheldon. This story was not subject to the approval of Major League Baseball or its clubs.