Axelrod being called up to fill in for Bailey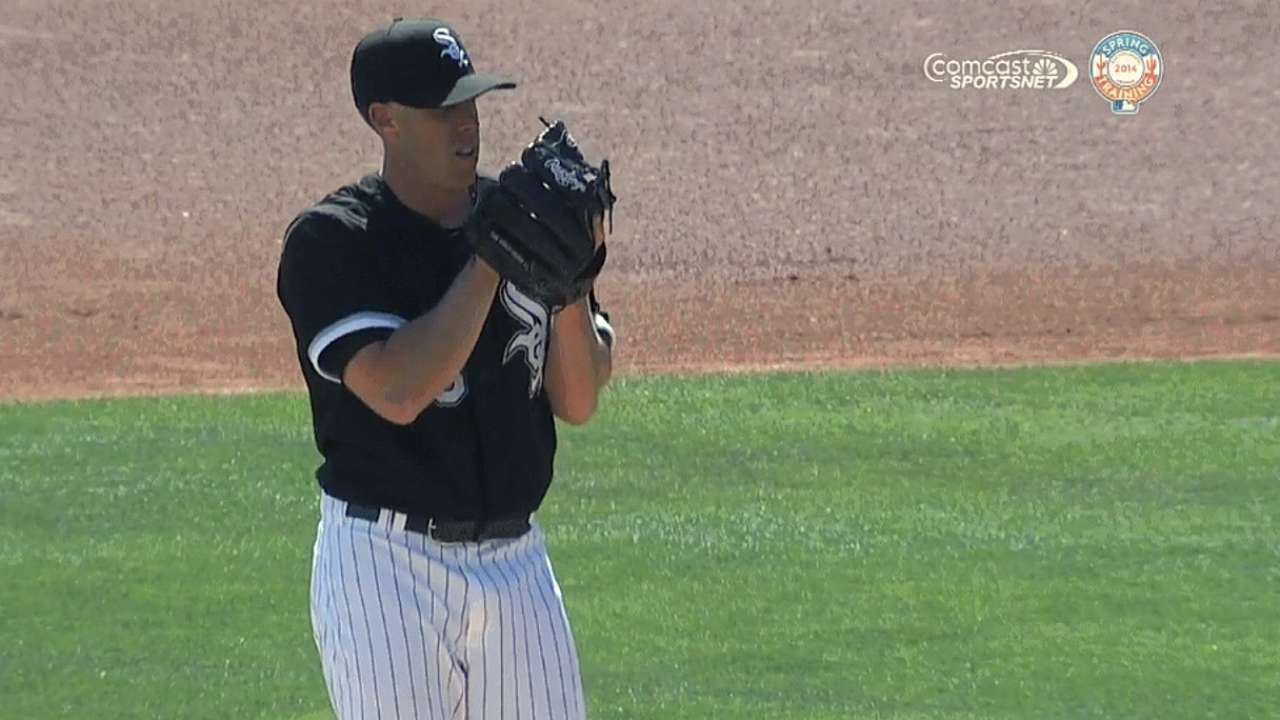 DENVER -- The Reds announced Friday that right-handed pitcher Dylan Axelrod will be called up from Triple-A Louisville on Saturday to replace the injured Homer Bailey for a start vs. the Rockies. Axelrod arrived at Coors Field on Friday.
Bailey was diagnosed with a flexor mass tendon strain in his right forearm and will be placed on the disabled list.
Axelrod, 29, last pitched 7 2/3 innings and allowed four runs on Monday for Louisville and will be pitching vs. Colorado on his normal rest. Purchased from the White Sox on July 17, he is 2-1 with a 3.06 ERA in five starts for Louisville and 8-8 with a 4.09 ERA in 23 games overall. He worked a two-hit shutout to defeat Rochester on Aug. 5.
"I'm throwing the ball well," Axelrod said. "Everything feels like it's coming together mechanically and mentally. I have a lot of confidence right now."
Axelrod appeared in 48 games -- with 30 starts -- with a 5.36 ERA for the White Sox from 2011-13. He called the change of scenery a "breath of fresh air."
"It might be one of those subconscious kind of things where you get complacent in a place you're at," he said. "Just seeing new faces, being in a new organization kind of makes you want to prove yourself all over again."
Besides it being his turn to pitch, Reds manager Bryan Price felt Axelrod is currently pitching the best of anyone at Louisville.
"And he has some fairly considerable Major League experience, which will allow him to be a lot more comfortable here," Price said. "He's probably the most ready to come and help us. And he's throwing the ball well. It's a nice combination."
No consideration was given to calling up any of the three Reds pitching prospects at Double-A Pensacola -- top prospect Robert Stephenson, Michael Lorenzen or Daniel Corcino. Stephenson has a 4.59 ERA in his 23 games and Corcino has a 4.21 ERA in 25 games. Lorenzen has a 2.98 ERA in 21 games but will soon have his innings capped.
Price felt all three had a ways to go before they could challenge for a big league rotation spot.
"You either have those seasons that people notice or a stretch of a season that people notice," Price said. "In this case with Dylan, he's had a nice stretch at this part of the season with us in Triple-A. It's got him on our radar at the Major League level. When guys are up here, we have to be confident that they're ready to compete at this level, not just take the ball and going out there and throwing it. [They can't] put us in an environment where we're covering them with a lot of bullpen every fifth day."
Mark Sheldon is a reporter for MLB.com. Read his blog, Mark My Word, and follow him on Twitter @m_sheldon. This story was not subject to the approval of Major League Baseball or its clubs.