Frazier day to day with lower back soreness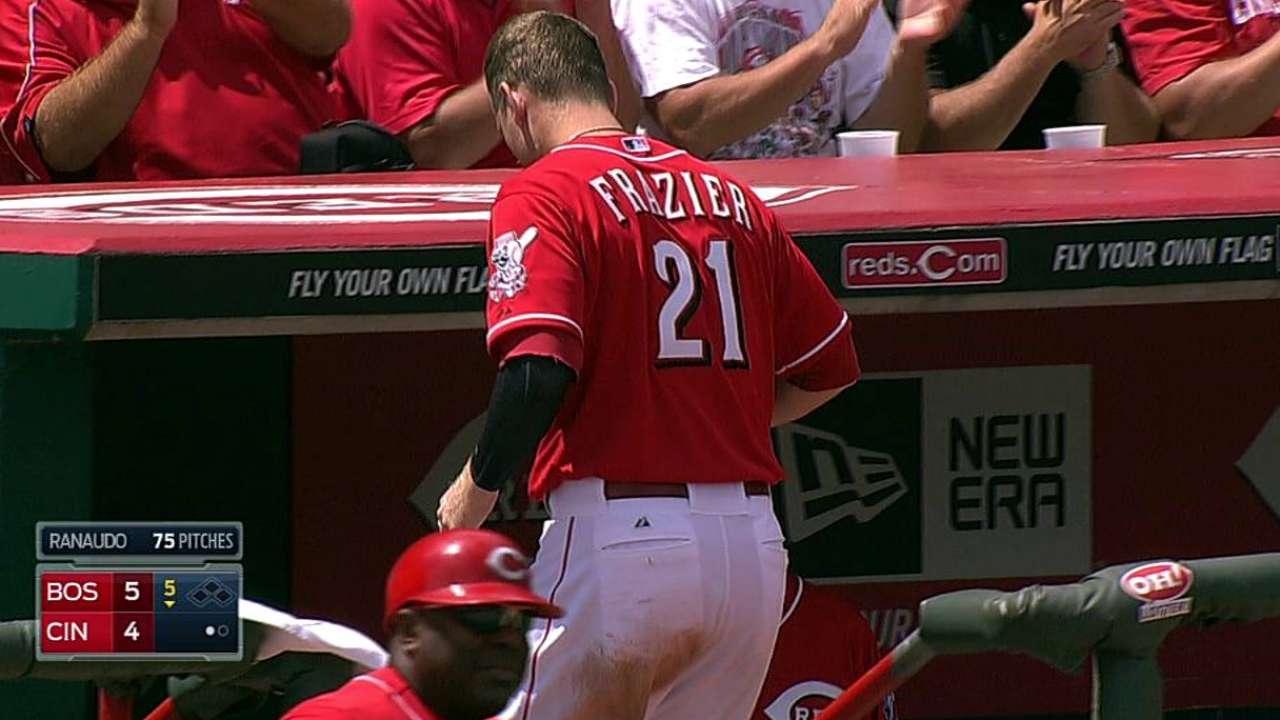 DENVER -- Reds third baseman Todd Frazier was unable to start vs. the Rockies on Friday because of lower back soreness. Frazier, who played first base on Thursday, was injured while hitting during the 7-3 loss to Colorado.
"In the second at-bat, on a changeup, I kind of swung and hit it off the end. A pain shot up the right side of my back," explained Frazier, who grounded out to first base on that play. "I was never the same since that at-bat. Running was probably the biggest problem. I could swing but if I had to leg one out, there was no way. Jogging really hurt. That's why I wasn't really running to first, because I couldn't."
Frazier has been undergoing treatment but felt worse Friday than he did Thursday. He is listed as day to day.
"Hopefully [Saturday] I get in," Frazier said. "if not, I'll try to get ready for those NL Central games, I guess."
Mark Sheldon is a reporter for MLB.com. Read his blog, Mark My Word, and follow him on Twitter @m_sheldon. This story was not subject to the approval of Major League Baseball or its clubs.