Frazier: Derby didn't have effect on swing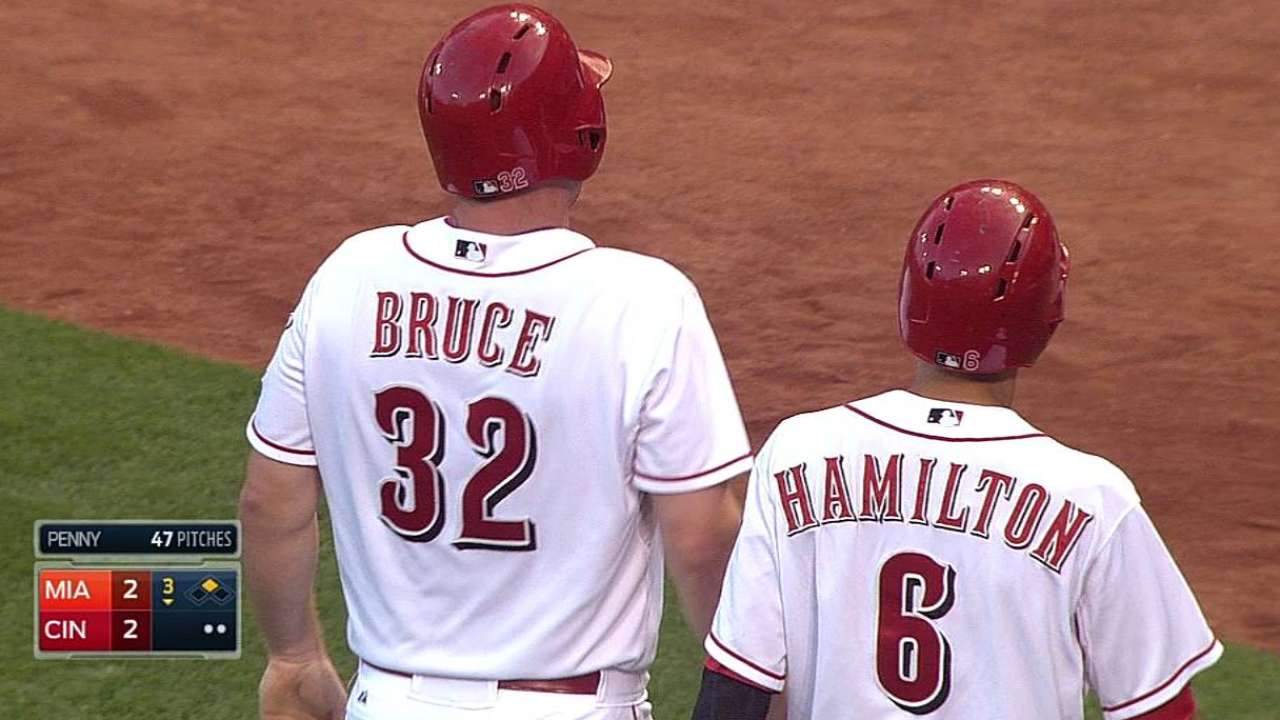 CINCINNATI -- Todd Frazier has hit one home run since the All-Star break after hitting 19 in the season's first half. The 2014 Home Run Derby National League champion, who lost in the final round to Yoenis Cespedes, said on Sunday that his participation in the contest hasn't negatively affected his swing.
"I'm getting a lot of singles [since the All-Star break], but at the same time, I'm producing," Frazier said. "They come in spurts -- when I hit home runs, usually I get three or four in a week. It happened last year for a month or two as well, and what has it been, three weeks or so since my last one? But that's the way it goes."
Frazier started the second half slowly but has been better at the plate recently, batting .296 over his previous 13 games going into Sunday's series finale against the Marlins. Seven of his eight RBIs since the break have come in that span. His 20 home runs going into Sunday's contest were a career high; he hit 19 both 2012 and '13.
"I remember in Double-A, I didn't hit a home run in my first 115 at-bats, and I still ended up with 17 that year," he said. "I'm not really worried about it. I'm still driving in runs, still producing."
Frazier will not hesitate if he's asked back to the Home Run Derby in the future. With the All-Star Game coming to Cincinnati's homer-friendly Great American Ball Park in 2015, Frazier would have a home-field edge.
"I'd be in it every year if I could," he said. "Especially next year."
Manny Randhawa is an associate reporter for MLB.com. This story was not subject to the approval of Major League Baseball or its clubs.