Hamilton still learning art of baserunning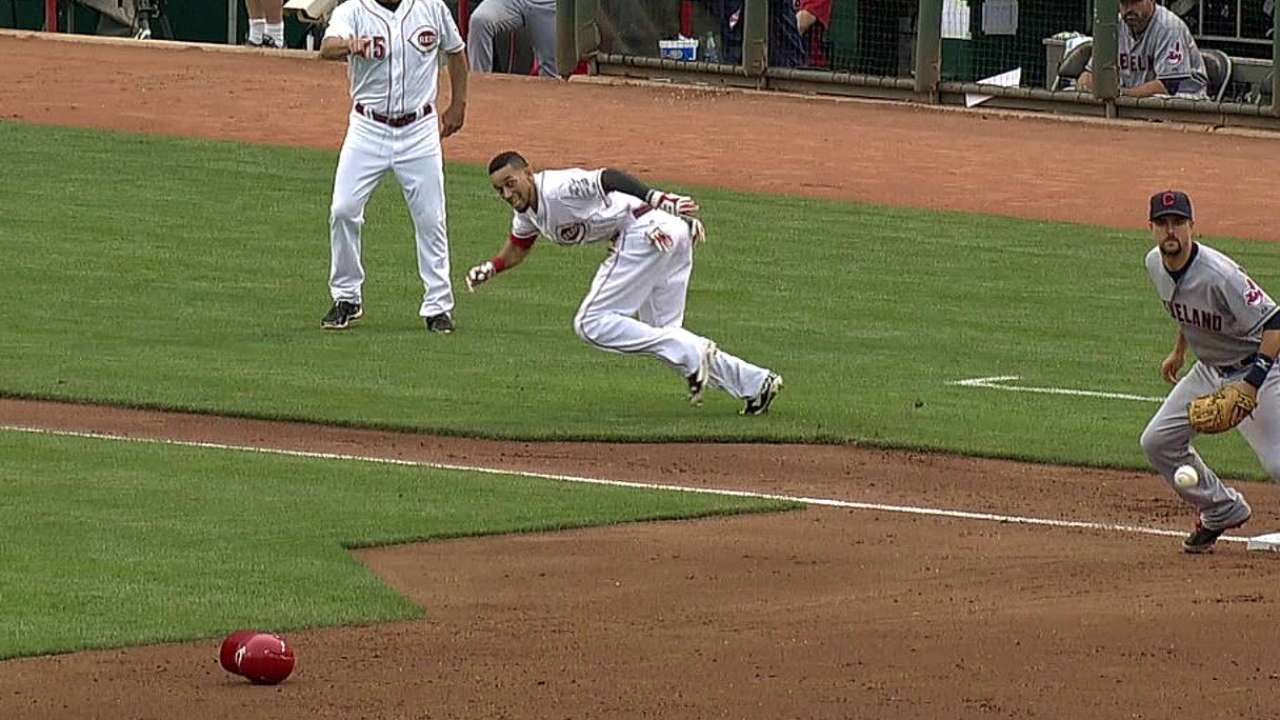 CINCINNATI -- Billy Hamilton's speed has made him one of the most exciting players in the Majors, but the 23-year-old outfielder has endured his share of growing pains on the basepaths in his first full big league season. Hamilton entered Sunday third in the Majors with 43 stolen bases, behind the Dodgers' Dee Gordon (51) and the Astros' Jose Altuve (45). But Hamilton has been caught stealing 18 times, more than anyone else in the game.
Hamilton, who was given a day off from the starting lineup for Sunday's series finale against the Marlins, was picked off first in consecutive games on Thursday against the Indians and Friday against Miami.
"These guys [at the Major League level] are smarter and they hold the ball longer. Sometimes I get too anxious trying to sit over there [at first] and wait for a long time," Hamilton said. "It's a learning process. It's something where I get picked off and I learn for the next time."
Manager Bryan Price said Hamilton is willing to be aggressive despite being a rookie, but that he's also still trying to get used to the difference between the moves and tendencies of Minor League and Major League pitchers.
"I think that we're between that place of wanting him to be liberated to run and also have the discipline to know when not to run," Price said. "A lot of that falls on my shoulders, because I can put a hold on him, where he's not going to run. And we've talked about the effect that he has on our offense when he doesn't run.
"So it's a work in progress -- this is a whole different level of play to where these guys can vary their times to the plate and be a lot quicker. [Hamilton] is being challenged here in the big leagues, but that being said, I have a feeling that if he stays healthy, he'll be one of the premier basestealers and baserunning threats of his generation."
Manny Randhawa is an associate reporter for MLB.com. This story was not subject to the approval of Major League Baseball or its clubs.