Pena exits early with tight hamstring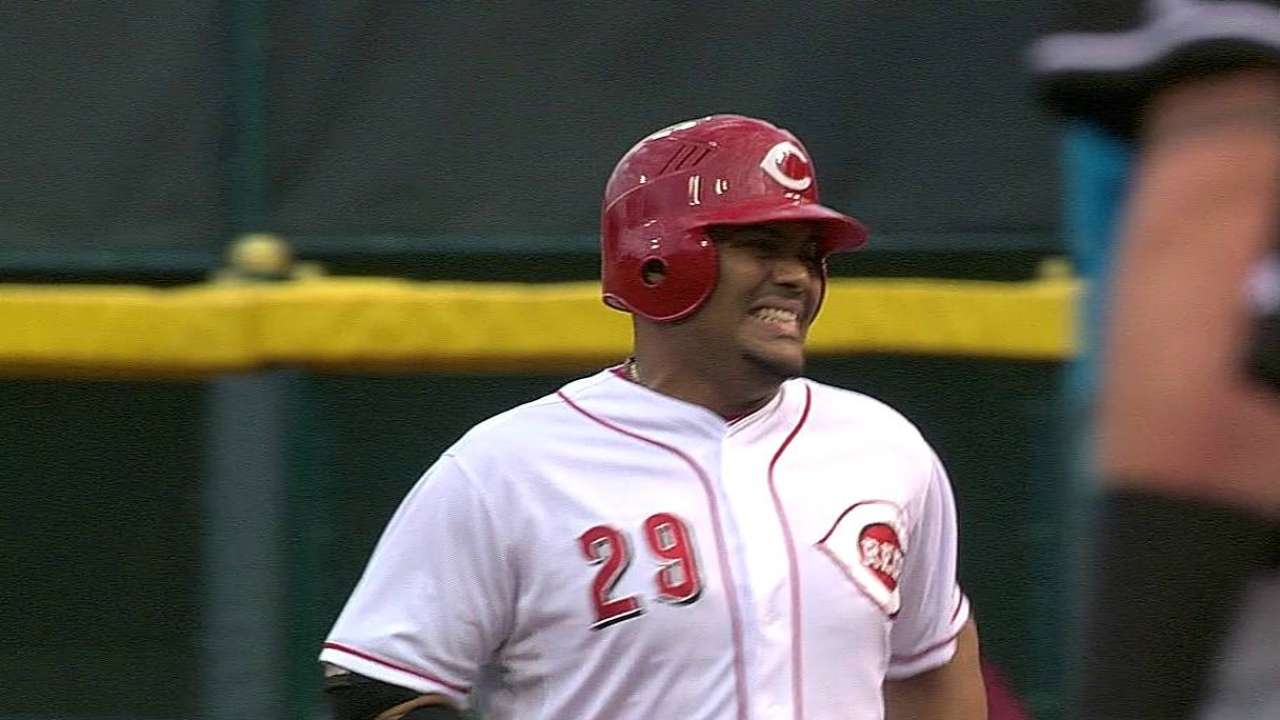 CINCINNATI -- The Reds' hottest hitter, catcher-turned-first baseman Brayan Pena, left their game against the Marlins after the second inning on Friday with what was described by the club as a tight left hamstring.
He was removed for precautionary reasons, the Reds announced.
After extending his hitting streak to 12 games (during which he's 16-for-41, .390), matching his career high, Pena was visited at first base by trainer Paul Lessard and manager Bryan Price. He stayed in the game until the end of the inning before leaving, with Todd Frazier moving from third base to first and Ramon Santiago taking over at third.
"He had a little bit of tightness [Thursday]," Price said. "It didn't seem like it was a problem going into today, but we didn't want it to blow up. He's probably good to go tomorrow."
Pena's start at first base on Friday was his 28th as the primary replacement for the injured Joey Votto. Before this season, Pena had no starts and just four appearances at first base in his career. He also had 30 starts at catcher and was hitting .274 with five home runs and 22 RBIs overall.
Mark Schmetzer is a contributor to MLB.com. This story was not subject to the approval of Major League Baseball or its clubs.