Marshall pleased with rehab from shoulder surgery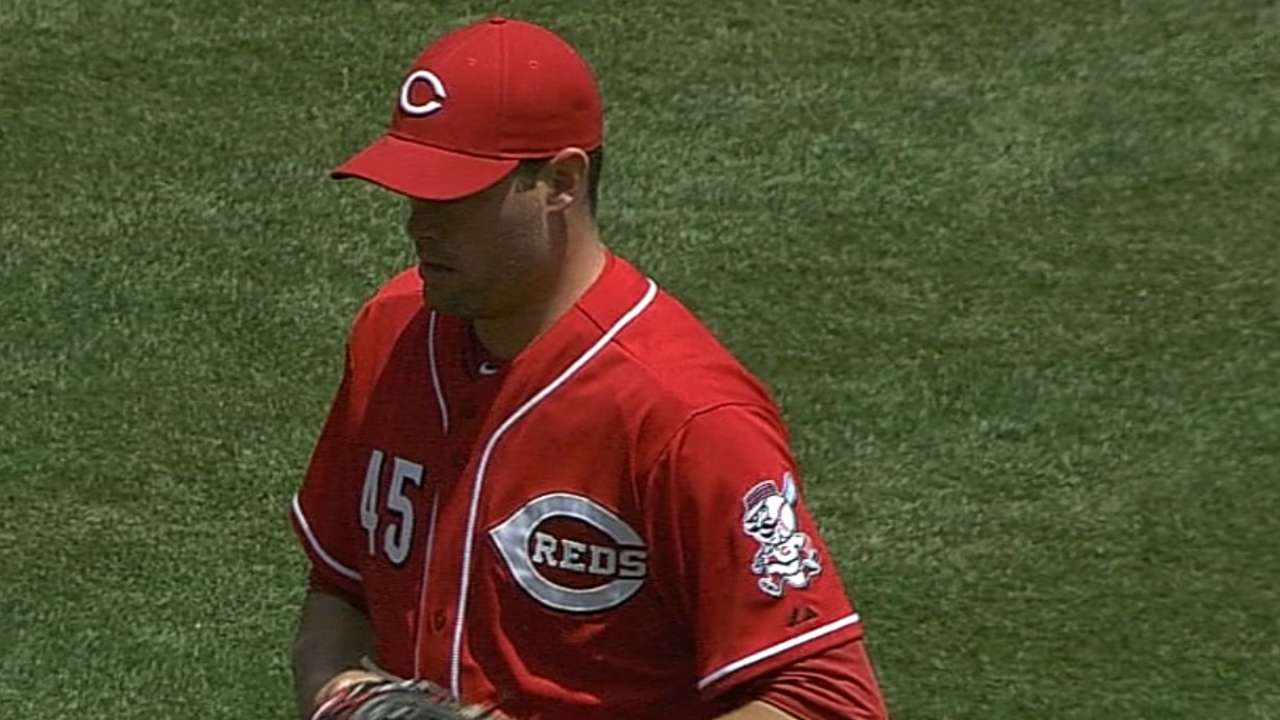 CINCINNATI -- The sling is gone, a sign of Sean Marshall's slow-but-steady progress in the long process of coming back from shoulder surgery.
The left-handed relief pitcher spends about 1 1/2 to two hours in rehab every day as he works to get past arthroscopic surgery on June 24 to clean out his left shoulder.
"I can lift it up," the Reds lefty reported with a smile before Cincinnati's game against Cleveland on Thursday. "Most of the pain is gone. I think I'm ahead of schedule."
Shoulder problems held Marshall, who turns 32 on Aug. 30, to 10 1/3 innings last season. He upped that to 14 this season before undergoing the procedure, which included stem cell infusion designed to speed up the healing process. He expects to be cleared for light throwing early in October and to be ready for Spring Training next year.
"I feel like the work [the surgeons] did and the stem cell treatment worked really well for me," he said.
He takes heart from the comeback of Milwaukee left-hander Tom Gorzelanny, who had surgery to repair tears in his rotator cuff and labrum in December. Gorzelanny returned to the Brewers in June and had a 0.69 ERA in 14 games going into Milwaukee's game against Los Angeles on Friday.
"He's been getting great results," said Marshall, who signed a three-year extension through next season after going 5-5 with a 2.51 ERA over 73 games in 2012, his first season in Cincinnati.
Mark Schmetzer is a contributor to MLB.com. This story was not subject to the approval of Major League Baseball or its clubs.