Price staying status quo with Reds' rotation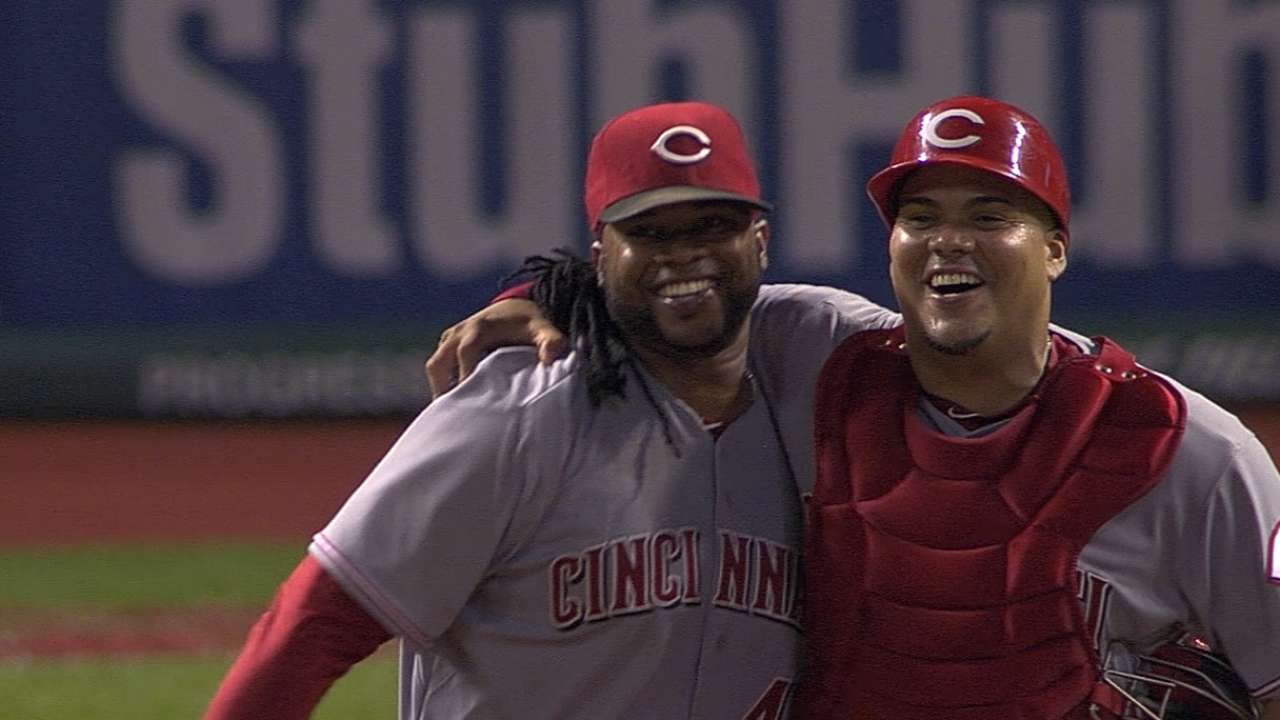 CINCINNATI -- Reds manager Bryan Price said before Thursday's series finale against the Indians that he doesn't plan to shuffle or reset his starting rotation any time soon.
"We've got 31 games in 32 days [going forward]," Price said. "So chances are, I would think we would stay with the rotation because it gives us a chance to get everybody that extra [fifth] day, which is a benefit to this rotation because I've asked them to throw a lot of innings this year.
"[The off-day on Sept. 1] might be the earliest time I'd think about resetting the rotation if that was necessary. But because we've been getting good production from our group, it seems to me that something would have to change between now and then in order for us to change it around much."
Price shuffled the rotation after the All-Star break in order to give right-handers Homer Bailey and Mat Latos extra time to recover from injuries sustained in their last start prior to the All-Star break. Bailey had a slightly strained right knee and Latos experienced lower back spasms.
Any resetting of the rotation, if it happens, would involve utilizing an off-day, Price said.
Manny Randhawa is an associate reporter for MLB.com. This story was not subject to the approval of Major League Baseball or its clubs.