Reds having trouble finding offense in AL parks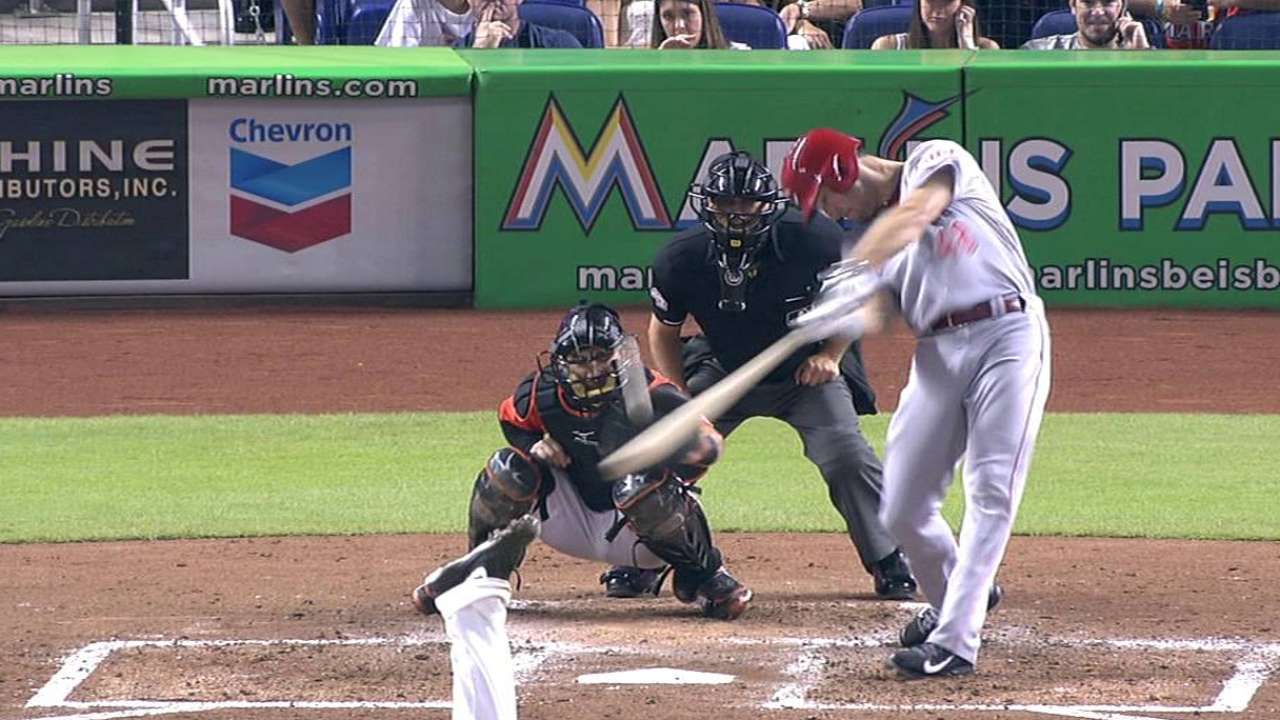 CLEVELAND -- While offensive production has been tough to come by for the Reds this year, they have especially struggled to score in American League ballparks.
Through six AL road games, the club has gone 0-6 and scored a combined 13 runs. Cincinnati's designated hitters have fared even worse in those contests, going a collective 2-for-19 with no RBIs. Ryan Ludwick, who handled DH duties in Tuesday night's tilt with the Tribe, entered the night 1-for-9 in those games despite previous experience in that capacity.
"I've done it a lot in the Minor Leagues and some in the big leagues and being on other American League teams," Ludwick said. "It's nothing new for me."
If so, then why the apparent Interleague hitting woes?
Though it certainly qualifies as a small snapshot of the whole season, Reds manager Bryan Price believes the source of his team's slow bats in such matchups could be linked to the team handing the role to part-time players -- namely Neftali Soto, Donald Lutz and Jack Hannahan -- in addition to Ludwick, who, like many Reds players, has endured a down year at the plate.
"Roster construction, when you know you have a designated hitter," Price said, "that's typically going to be a guy that's in there all the time as a run producer -- as opposed to using one of your guys you may say is a bench player or platoon player.
"AL teams should have advantage at home."
Alec Shirkey is an associate reporter for MLB.com. This story was not subject to the approval of Major League Baseball or its clubs.