Price: Hoover's role may be reason for struggles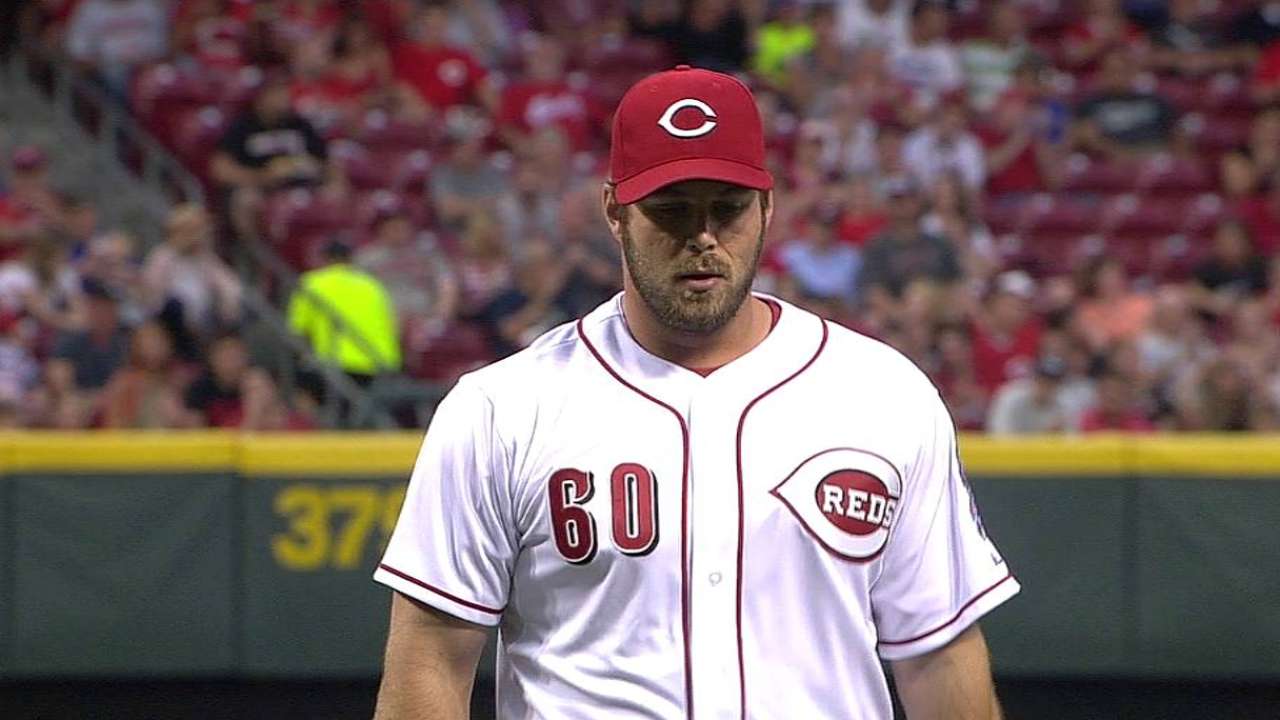 CLEVELAND -- Since proving himself both capable and reliable over his first two seasons, reliever J.J. Hoover's lingering struggles have remained as perplexing as they are frustrating for the Reds this season.
Through 39 appearances, Hoover has a 5.55 ERA and given up nine home runs. The right-hander had compiled a sub-3.00 ERA in each of the previous two seasons and allowed only eight long balls over a combined 96 2/3 innings.
Hoover's hard luck has stuck around in spite of the fact that he claims career-best marks in strikeouts per nine innings (10.54) and a 28.8 percent ground-ball rate that is not far off from last year's 30.8 percent. The difference, Cincinnati manager Bryan Price said, may have to do with how the 26-year-old has been used lately.
"There's been periods of time where he just hasn't pitched a great deal," Price said on Monday. "The role has changed. He's pitching more in those middle innings or extra-inning opportunities where he's pitching more two-inning or one-plus outings. The stuff's still real good.
"I think one of the real differences this year also, because he was scuffling a bit earlier, is he's really kind of become a four-pitch pitcher. And we're still trying to define if that's a good thing or a bad thing right now."
Specifically, Price mentioned Hoover using his slider more, as opposed to merely relying on his fastball and curveball. Hoover has also struggled executing some of his pitches early in the count, with opposing hitters batting .248 with four homers and seven doubles through 0-1 counts this season.
"We've really focused on trying to get him down in the zone early where he's been vulnerable to some of those early count elevation mistakes," Price said. "The deeper he goes, the better chances he has of getting the hitter out.
"He's been emotionally strong, but as far as taking the ball every day with the expectation he's going to go out and dominate the game, I'm sure that that's been challenged at times over the course of the year."
Alec Shirkey is an associate reporter for MLB.com. This story was not subject to the approval of Major League Baseball or its clubs.