Hannahan ready to contribute wherever he can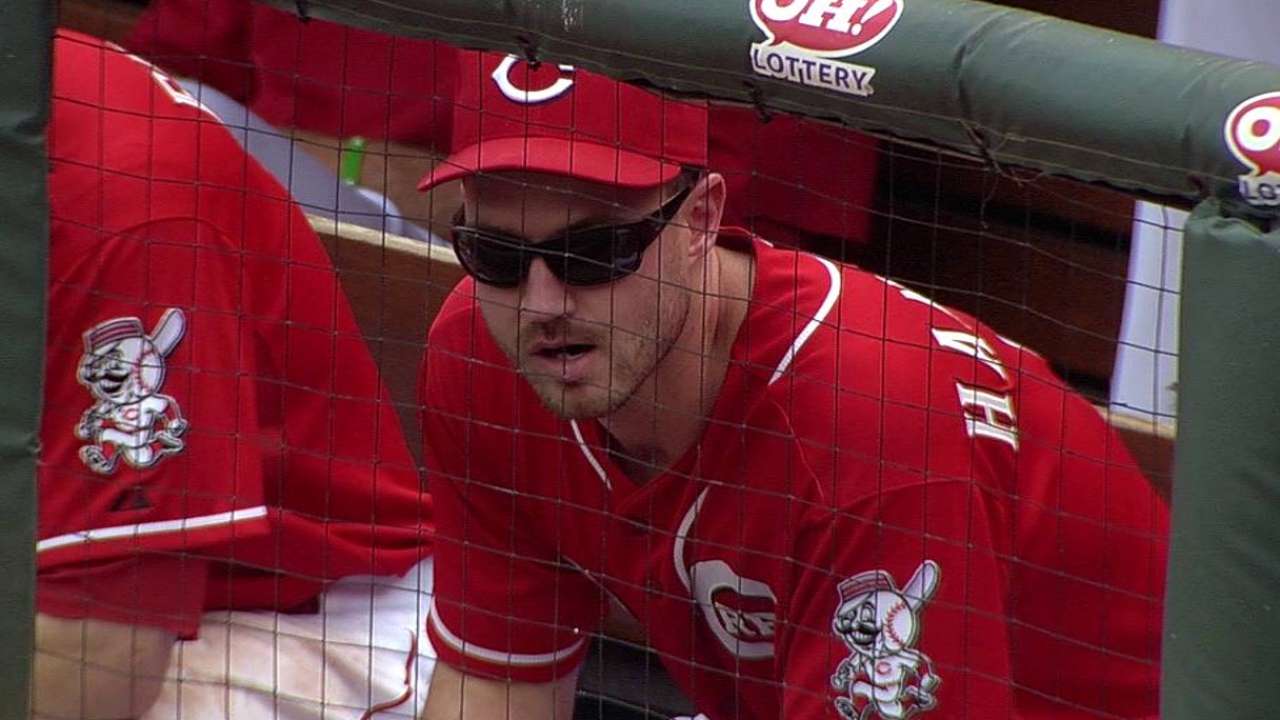 MIAMI -- Reds backup first baseman Jack Hannahan has been off of the disabled list for one week as of Sunday, and has reported no issues with his surgically repaired right shoulder. Hannahan had missed all season until his July 27 activation.
"It's good. It's something I feel like I can maintain and fill in where they need me to give guys breaks or come up and pinch-hit," Hannahan said. "It's at the point where it's going to be until I can get to the offseason and give it the proper rest it needs to completely bounce back."
Hannahan, who usually plays third base also, has yet to make any throws across the diamond. But the Reds needed a veteran hitter, and his shoulder had improved just enough to allow him to play first base and hit. He can throw pain-free from first base.
Through four games, including two starts, Hannahan was 0-for-9 with four strikeouts.
"In the situation we were in, I felt comfortable throwing to turn a double play from first base," Hannahan said. "I felt comfortable swinging the bat. It's what they needed up here. I'm confident that can strengthen up my arm to where I can give Todd [Frazier] a break over at third base if he needs one, later in the year."
Mark Sheldon is a reporter for MLB.com. Read his blog, Mark My Word, and follow him on Twitter @m_sheldon. This story was not subject to the approval of Major League Baseball or its clubs.