Injuries, slumps have Price trying more lineups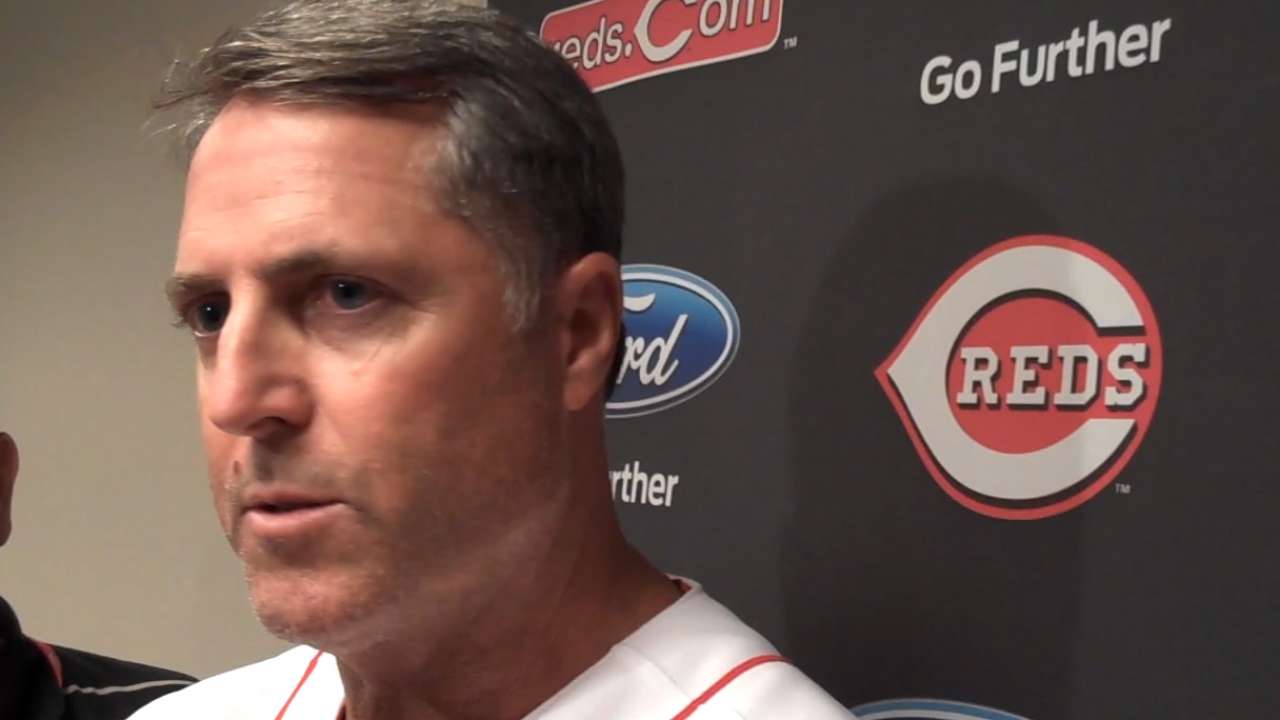 MIAMI -- It's not quite like a slot machine, but the combinations that have formed from Reds manager Bryan Price's starting lineups this season have often seemed as plentiful.
On Saturday against the Marlins, the Reds fielded their 87th different lineup in 110 games -- not counting the pitcher's spot.
"It's an imperfect science, I can tell you that," Price said. "It's hard to say if it's the best way of doing it. It's just what to me makes the most sense."
In 2013 under former manager Dusty Baker, the Reds used 95 different lineups for the whole season. But Baker was also big on mixing and matching during his six-season tenure:
2012: 121 lineups
2011: 142 lineups
2010: 102 lineups
2009: 130 lineups
2008: 119 lineups
For Price, he's had to try balance the consistency regular players crave with the stark realities. Several players have been injured this season -- including the current disabled list stints of Joey Votto and Brandon Phillips. There have also been numerous offensive slumps and scoring trouble that has had Price searching for the right combination.
"It got to the point that now we have to match up because we haven't been a dynamic offensive club," Price said. "That kind of forces my hand somewhat that we have to do something to try to really kick up the offensive production. That's when I started taking more liberties with the roster to give everyone more of an opportunity to play."
Price uses a couple of factors when trying to pick his lineup on a daily basis.
"One of them is historical matchups -- pitcher vs. hitter," he said. "The second, especially with a team like this where we don't have a lot of hitter history against their pitching staff, especially the starting staff, is to look into the left-right [splits] and the velocities. We have certain guys who hit certain velocities better than others. Certain guys hit offspeed more than they hit higher velocity. There are a lot of different things that going into it. [But] I'm sure these guys would all like to know they will be in the lineup on a regular basis."
Only one Reds player has had all of his starts in the same place all season -- center fielder Billy Hamilton. Saturday marked Hamilton's 92nd start -- all from the leadoff spot.
"The thing that's a bit different for me with this club is we're not dealing with a group of guys that are all used to being everyday players," Price said. "We have a mostly 50-50 split between guys who have been everyday players compared to guys that have been platoon or bench-type players. I don't think it's as challenging as it may look."
Mark Sheldon is a reporter for MLB.com. Read his blog, Mark My Word, and follow him on Twitter @m_sheldon. This story was not subject to the approval of Major League Baseball or its clubs.