Frazier singing different tune at the plate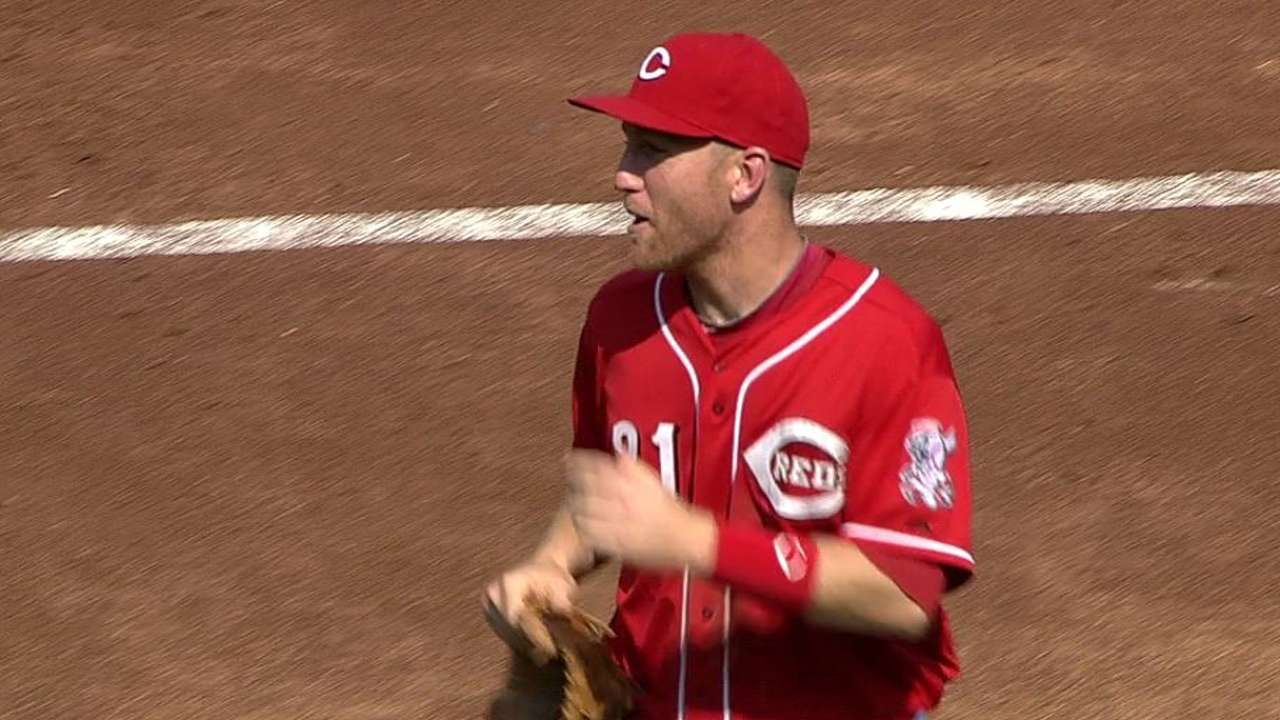 CINCINNATI -- Todd Frazier changed things up a bit during the Reds' weekend series against the Nationals, in which Cincinnati dropped two of three games. But the tweak wasn't to his batting stance; it was to his walkup music.
"My brother had a good one," Frazier said Sunday of one of the songs that was under final consideration to replace Frank Sinatra's "Fly Me to the Moon." He proceeded to give the reporters around his locker a rendition. "It was by P. Diddy, 'Bad Boys for Life.'"
Frazier decided to stick with a Sinatra classic: "The Best is Yet to Come," a choice that would seem to indicate the hope that a new song would be the forerunner to a reversal in the Reds' fortunes. The team had lost seven straight when he changed the music, and has gone 1-1 since.
"Not, not really," he answered when asked whether the song change was symbolic of the desire to change the vibe for himself and the club. "I just wanted to change it up. Why not? It's not really a big change, but hey, Billy Hamilton has four different songs, one for every at-bat. I don't know why he does that. Weird guy."
Frazier does believe the song applies to the Reds, though.
"I really do [believe the best is yet to come]. We're playing hard and we've still got two months left," he said. "It's this stretch here where you've got to win at all costs."
Mark Sheldon is a reporter for MLB.com. Read his blog, Mark My Word, and follow him on Twitter @m_sheldon. Manny Randhawa is an associate reporter for MLB.com. This story was not subject to the approval of Major League Baseball or its clubs.