Consecutive homerless games in Cincy a rarity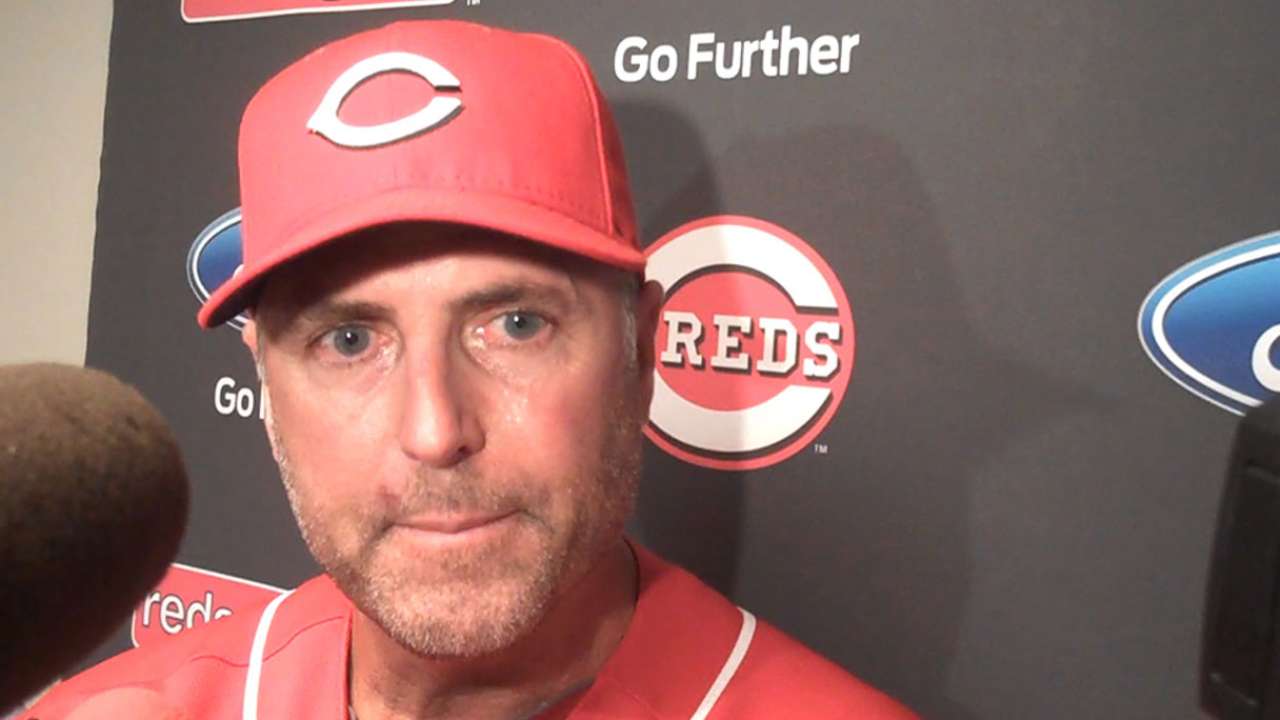 CINCINNATI -- There have been 941 games played in the 12-year history of Great American Ball Park, and Saturday's 1-0 Reds win over the Nationals was only the 79th game in which a home run was not hit. In other words -- or numbers -- a homer has been hit in 91.7 percent of contests at the ballpark.
But this season alone, seven of those homerless games have taken place in the first 50 games. That means a homer has been hit at Great American Ball Park in 86 percent of games in 2014.
Saturday's homerless game was the second straight after the Nationals beat the Reds, 4-1, on Friday and no baseballs left the yard. Friday and Saturday's homerless affairs represent just the fourth instance in the ballpark's history in which two consecutive games were played without a dinger being hit.
There has never been a stretch of three games in a row without a homer at Great American Ball Park, and that statistic will be in jeopardy in Sunday's series finale.
A larger deviation between the historic trend and what's happened so far this season can be found in the number of 1-0 games played at the ballpark. Overall, there have been 16 1-0 contests played in the history of the venue, representing 1.7 percent of all games. This season alone, however, there have been five out of 50, representing 10 percent of all games.
The Reds are 9-7 all-time in 1-0 games at Great American Ball Park, and 2-3 this season after Saturday's win.
Manny Randhawa is an associate reporter for MLB.com. This story was not subject to the approval of Major League Baseball or its clubs.