Jocketty targeting a bat as Trade Deadline nears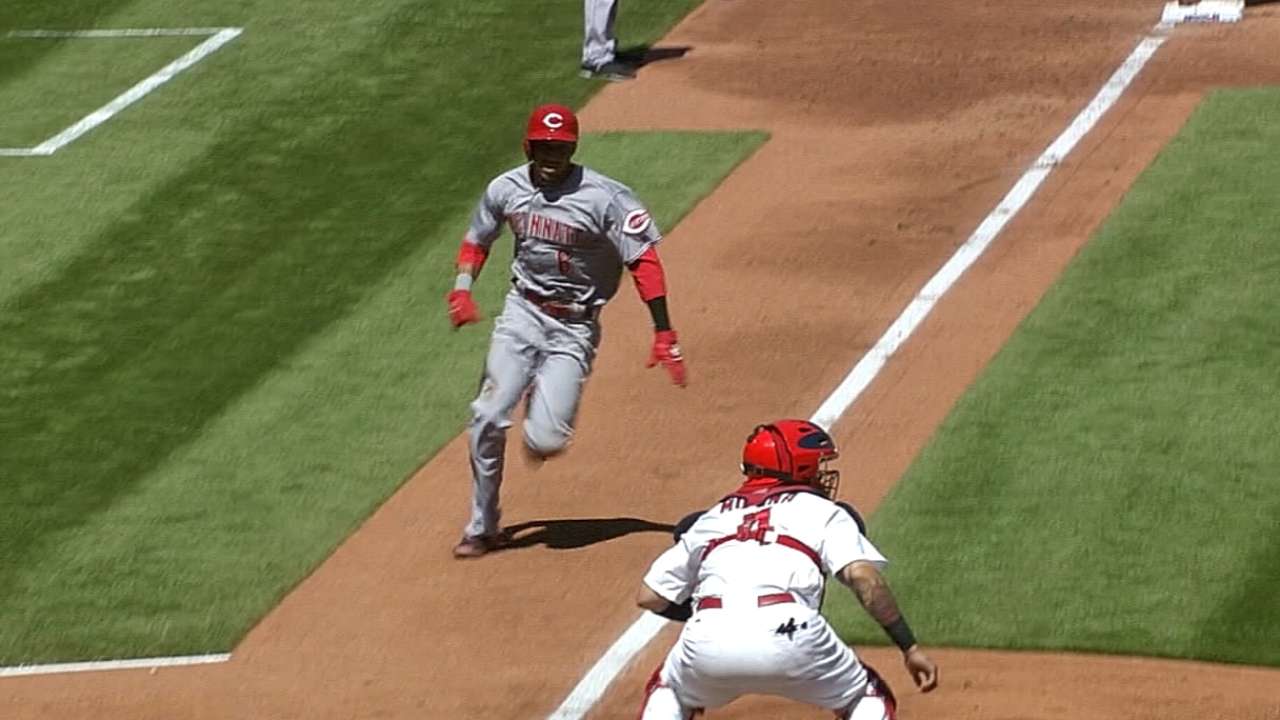 NEW YORK -- The Reds' lineup is missing two of its best hitters, with Joey Votto and Brandon Phillips on the disabled list, and Jay Bruce has been enduring a subpar season at the plate.
Therefore, as the July 31 non-waiver Trade Deadline quickly approaches, general manager Walt Jocketty is looking to add offense.
"I'd like to add a bat," Jocketty said on Sunday. "We just haven't found anything that attracts us yet. It may not happen before the 31st."
Jocketty has several members of his inner circle of advisers with him on this road trip, but so far there haven't been many potential moves to ponder.
"We've had a few discussions with clubs, but it's been relatively quiet. It's a little surprising," Jocketty said.
Several hitters are rumored to be on the market, including Ben Zobrist of the Rays. Although not mentioned by Jocketty, Zobrist could be a good fit for Cincinnati, because he plays multiple positions and will be a free agent after this season.
Acquiring someone able to play different spots appeals to Jocketty.
"That would be better, because eventually we're going to get Joey and Brandon back, so you don't want to limit yourself if you can," he said.
Even with the Reds in a four-team fight for the National League Central and Jocketty expecting the Brewers, Cardinals and Pirates to seek additions, he doesn't feel pressured to make a move.
"It's something we hope to get done. I don't want to say it's something we have to do," he said. "I still think we're going to compete well with the club we have, but if we can get some reinforcements, it always helps."
There is one player on the open market -- former Braves second baseman Dan Uggla, who was released on Friday. Although Uggla has struggled mightily the past two seasons, Jocketty did not rule him out.
"We haven't discussed it yet," he said. "I haven't talked to our scouts who saw him. We're going to meet tomorrow and go over some stuff."
Mark Sheldon is a reporter for MLB.com. Read his blog, Mark My Word, and follow him on Twitter @m_sheldon. This story was not subject to the approval of Major League Baseball or its clubs.