Frazier, Jeter recall '98 meeting at Stadium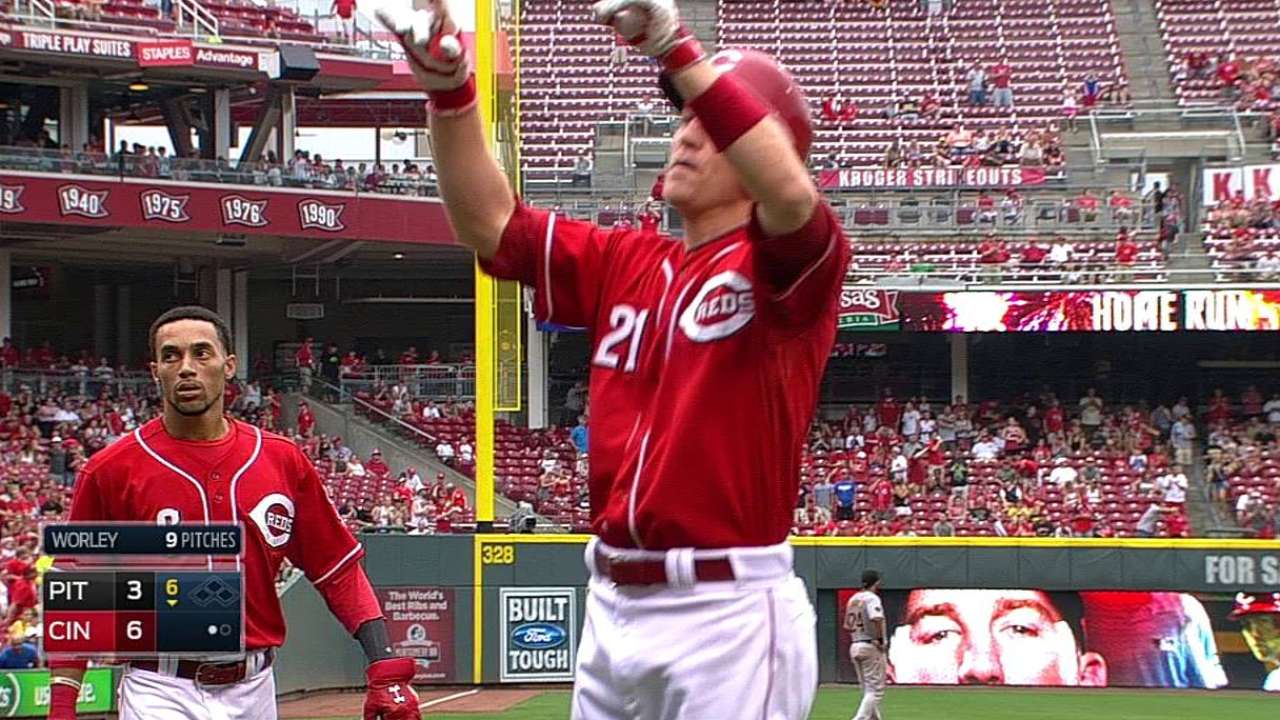 MINNEAPOLIS -- One of the more unique storylines from the All-Star Game is that Reds third baseman Todd Frazier is participating for the first time for the National League while Yankees shortstop Derek Jeter is playing for the 14th and final time in his career.
In 1998, Frazier's Toms River (N.J.) Little League World Series championship team was honored at Yankee Stadium. A 12-year-old Frazier, then a shortstop, took the field for the national anthem and stood next to Jeter.
"I'm just looking around like a kid in a candy store," Frazier said Monday. "I talked to him three years ago. We worked out together in Florida for a little bit. I said, 'Do you remember that?' He started laughing. He said, 'Holy cow, don't tell anybody.' That's just the way he is. He's a happy-go-lucky guy and I can't wait to see his final All-Star Game playing against him."
"It means I've been doing it for a long time -- a very long time," Jeter said. "It's great to see guys that you run into when they're young. There's been plenty of players I've played against that have said I had an opportunity to met them earlier in my career. I enjoy those stories."
Mark Sheldon is a reporter for MLB.com. Read his blog, Mark My Word, and follow him on Twitter @m_sheldon. This story was not subject to the approval of Major League Baseball or its clubs.