Mesoraco appreciates Reds sticking by him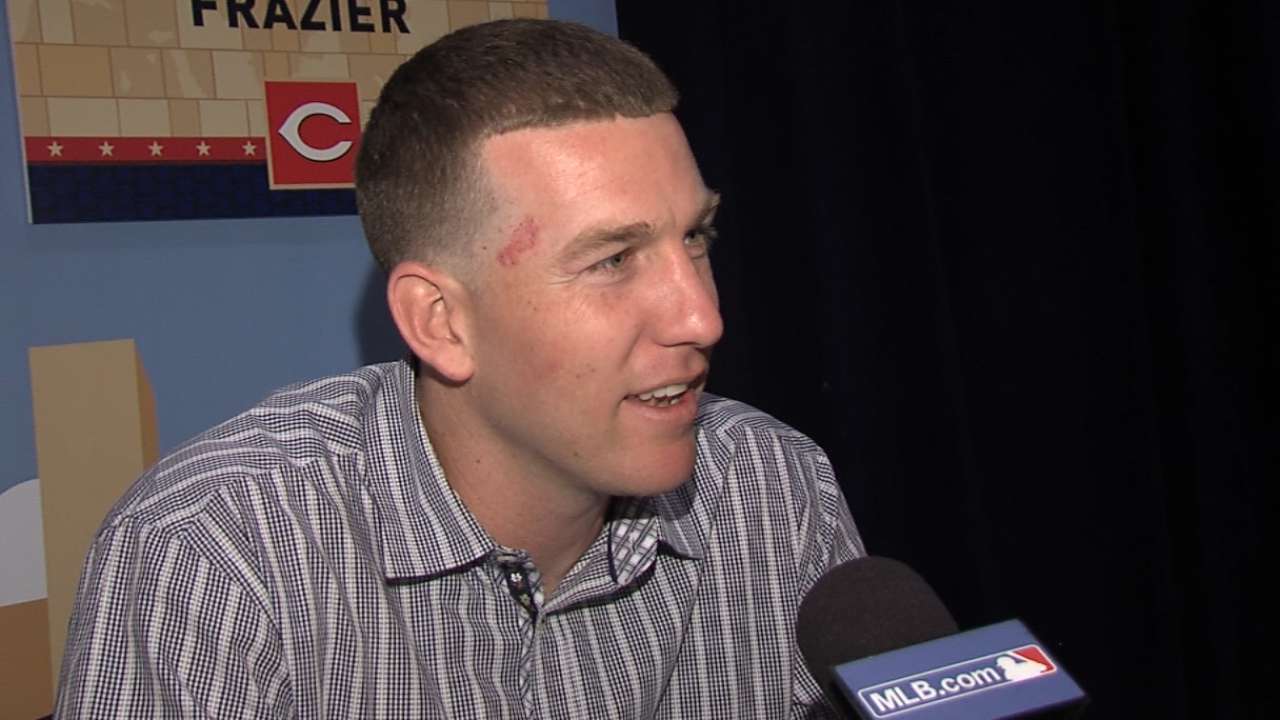 MINNEAPOLIS -- In his first season as the Reds' regular catcher, Devin Mesoraco is an All-Star. The significance of being part of the National League squad and the first Reds catcher to be in the game since Bo Diaz in 1987 was not lost on him.
"It means a lot. To be given that opportunity in the offseason meant a lot. To reward them with the choice they made to stick with me and give me the opportunity means a lot," Mesoraco said on Monday. "I've had a lot of faith in the organization. Coming up, I struggled at times in the Minor Leagues. They always stuck with me and felt like we knew what we have. It's just going to take time. It's the same thing as when I got to the Major Leagues. It took time for everything to kick in but everybody believed in me."
Mesoraco, who batted .212 as a rookie in 2012 and .238 last year, is batting .304/.375/.609 with 16 home runs and 45 RBIs in 60 games. The success came despite two stints on the disabled list -- first for a strained oblique in March and a strained left hamstring in April.
Cardinals manager Mike Matheny, the NL manager and a former big league catcher, selected Mesoraco to be an All-Star.
"First of all, you can't deny the kind of season that Devin has had," Matheny said. "In the Central, we get a close look. Outside the division and in baseball, you can see he's put up exemplary numbers all the way through. I believe he's improved also on the defensive side, which I can't help but watch up close."
Mesoraco, who replaced a strong defensive catcher in Ryan Hanigan after he was traded to the Rays in the offseason, knew his defense had to be better if he was going to be a regular.
"If you're going to be catching every day, it's a lot different than if you're just catching a couple of days a week because of the demand on your body, the demand on being back there every day," Mesoraco said. "It takes a lot more effort. You have to have your mechanics fundamentally sound. I take a lot of pride in my defense. It's something that shows up every day."
Mark Sheldon is a reporter for MLB.com. Read his blog, Mark My Word, and follow him on Twitter @m_sheldon. This story was not subject to the approval of Major League Baseball or its clubs.