Price: Votto to be sidelined weeks, not months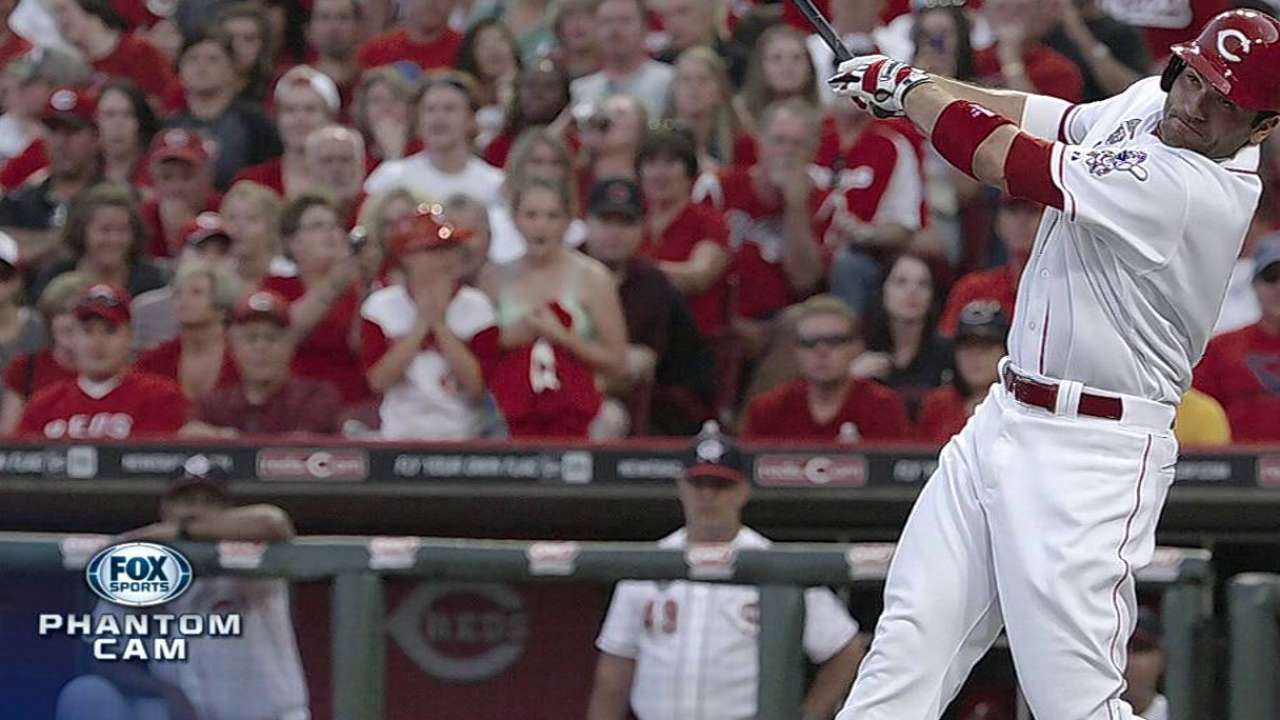 CINCINNATI -- Bryan Price didn't place a timetable on when injured first baseman Joey Votto (strained left distal quadriceps) would be back, but the Reds manager did narrow it down to a matter of weeks, not months.
"It's so far out, and when I say 'far out,' it's more weeks; I'm not talking about months and months and months," Price said. "But with both Brandon [Phillips] and Joey, we're talking more about weeks than days. So I think it would be reckless of me to suggest there's a due date on when either one of them would be back."
Votto went on the disabled list July 8 with the quad strain for the second time, after missing 23 games with the injury from May 21 to June 10. This season, he's posted a .255/.390/.409 line with 16 doubles, six home runs and 23 RBIs.
Phillips was placed on the 15-day disabled list on Friday after undergoing surgery to repair a torn ligament in his left thumb, incurred on a diving attempt at a ground ball in Wednesday's 4-1 win over the Cubs. He is expected to miss approximately six weeks.
Phillips is batting .272 with 19 doubles, seven homers and 40 RBIs.
Manny Randhawa is an associate reporter for MLB.com. This story was not subject to the approval of Major League Baseball or its clubs.