Latos doesn't expect back spasms to linger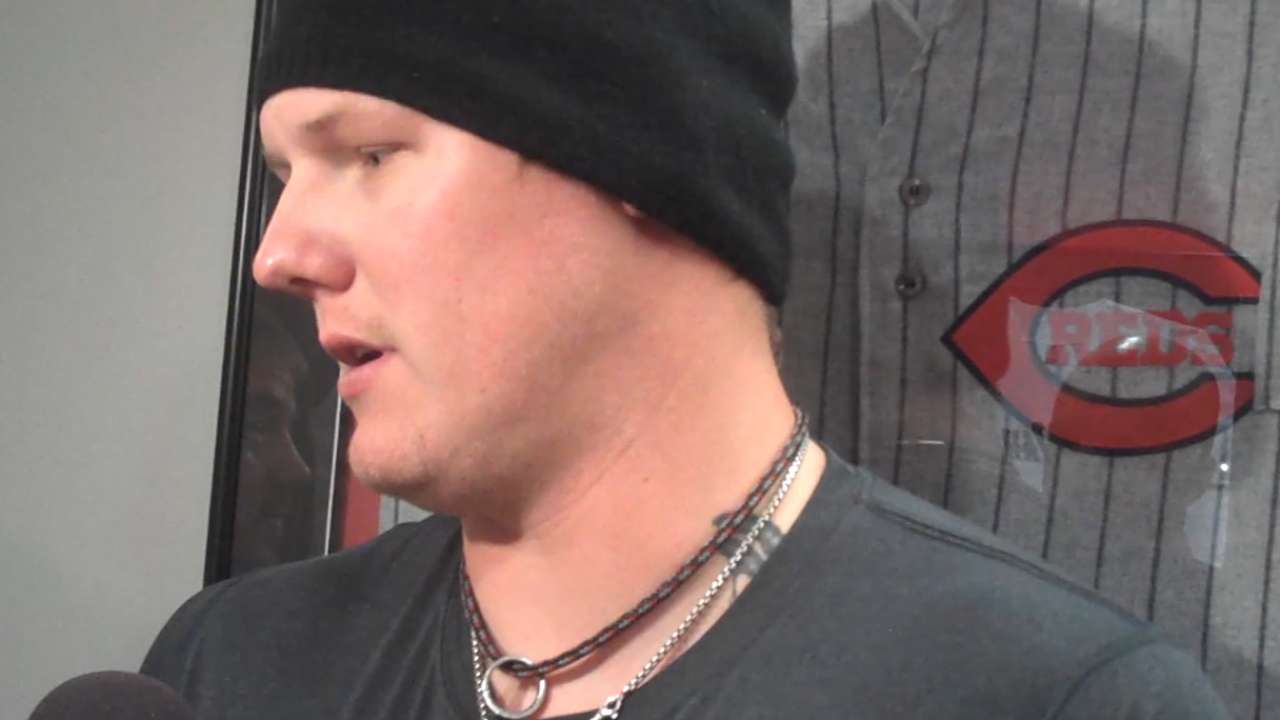 CINCINNATI -- Right-hander Mat Latos exited Friday night's 6-5 victory over the Pirates after five innings due to lower back spasms. He allowed four runs (three earned) on three hits, walking two and striking out five.
"We went and saw [Dr. Timothy Kremchek] early this morning, and it's a lot better than it was yesterday," Latos said Saturday. "It's still there, I still feel it, but ... I'm fine [for the next start] whenever it is."
"I think he's going to be fine," manager Bryan Price said. "There's been nothing to this point that suggests [Latos will miss his next start]. The other good thing, of course, is we've got two more games remaining, a four-day break, and then we can slot these guys in, one through five, coming out of the break based on how they're feeling. So we know there's a good chance they could be slid back to the back end of the rotation, both [Homer Bailey and Latos] if need be."
Bailey exited his start against the Cubs on Thursday in the sixth inning with a slightly strained right knee, but like Latos, he expects to make his next start after the All-Star break.
Latos is 2-1 with a 2.79 ERA in six starts this season, missing the first 2 1/2 months recovering from right elbow and left knee surgeries, as well as a strained right forearm.
Manny Randhawa is an associate reporter for MLB.com. This story was not subject to the approval of Major League Baseball or its clubs.