Schumaker agrees with concussion DL move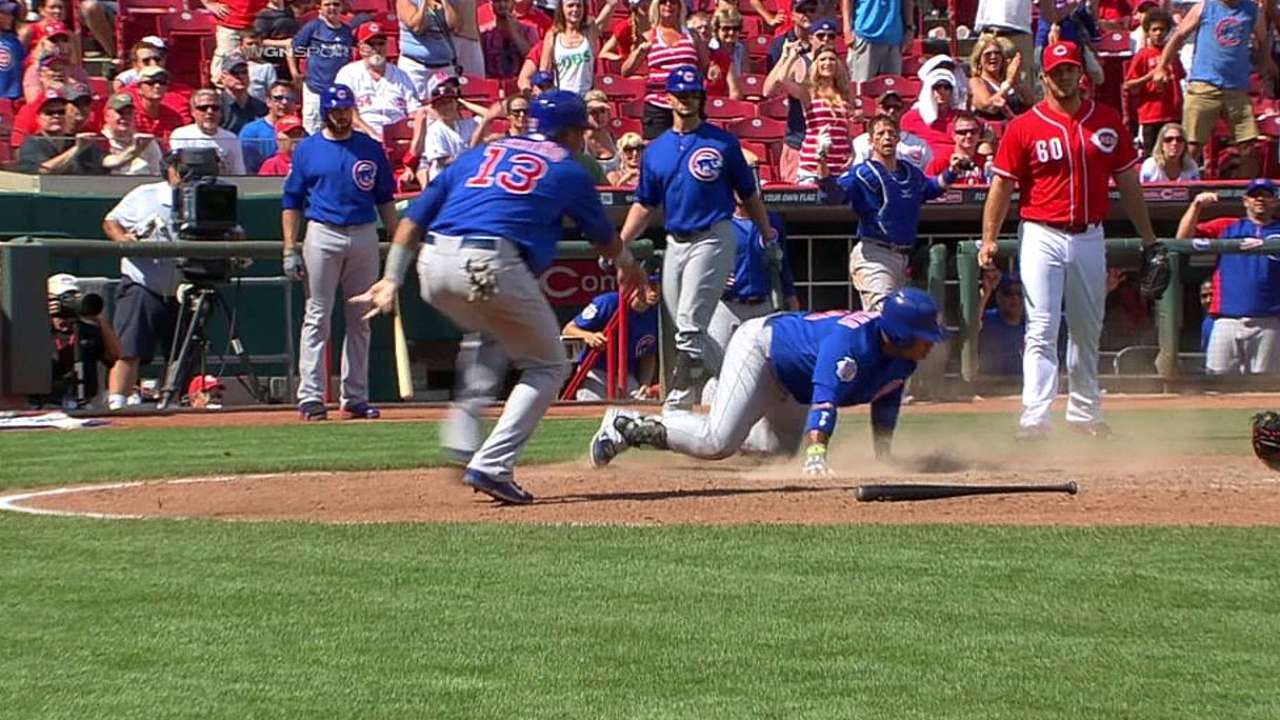 CINCINNATI -- Skip Schumaker, who was placed on the seven-day concussion disabled list prior to Friday's game against the Pirates, is hoping the All-Star break will provide him the rest he needs to return to action. Schumaker crashed into the right-field wall as he tried to catch Luis Valbuena's two-run triple in the 12th inning of Thursday's 6-4 loss to the Cubs.
Schumaker said he "didn't feel right" after the crash, and that the move to the concussion DL was the right one.
"I needed at least a day, and with the All-Star break coming up, that seven days is actually three," Schumaker said Saturday. "With a limited bench, it wasn't real fair for me to take a day when we only had two [other position players on the bench]. So I think it made sense. I think if the All-Star break wasn't coming, I may have fought it a little more. ... But with the break coming up, it was kind of a no-brainer."
"We're hoping that Skip is good to get through the All-Star break and coming out of that, that he's OK, but it's one of those things you've got to be cautious with," manager Bryan Price said. "Concussion symptoms can be very short or very long, so we hope that it's on the short side."
Schumaker is batting .240 with eight doubles, a home run and 14 RBIs in 47 games this season.
Manny Randhawa is an associate reporter for MLB.com. This story was not subject to the approval of Major League Baseball or its clubs.