Hamil-time: Speedster says, 'Can't touch this'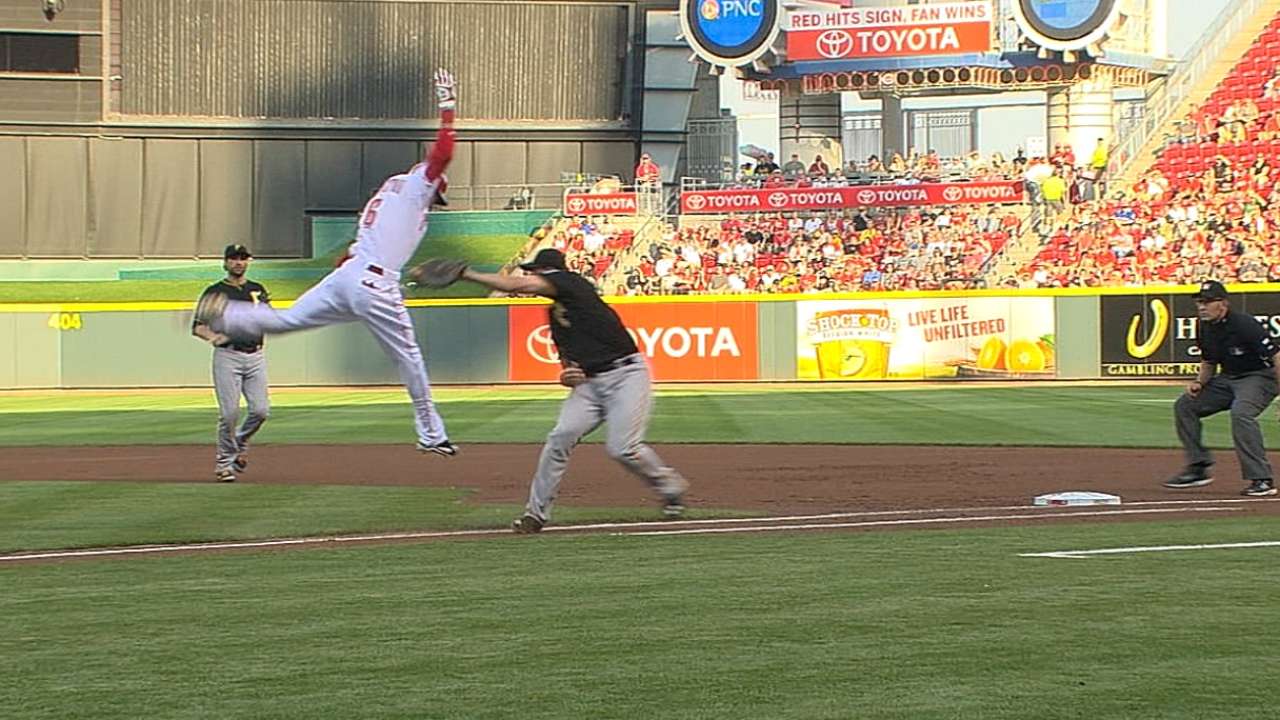 CINCINNATI -- Billy Hamilton continues to amaze.
In his return to the starting lineup for the Reds' series opener against the Pirates on Friday -- limited to a pinch-hit at-bat Thursday due to a tight left hamstring -- Hamilton led off the first inning by pushing a bunt up the first-base line that was fielded by Gaby Sanchez.
As Sanchez went to tag Hamilton, the Reds' speedster made like an NFL running back evading a tackler, lunging to his left mid-stride and avoiding Sanchez's tag as the first baseman went past.
Hamilton then dove head-first for the base as Sanchez recovered and dove after him, but Hamilton beat Sanchez to the bag for one of the most acrobatic bunt singles you'll ever see.
"I've never done it before [on any level]," Hamilton said of the move. "It was a football move. It's just instincts, you've just got to make something happen. So the first thing that came to mind was just to juke."
Hamilton then came around to score on a double to left field by the next batter, Zack Cozart, giving the Reds an immediate 1-0 lead.
Manny Randhawa is an associate reporter for MLB.com. This story was not subject to the approval of Major League Baseball or its clubs.