Price sees Ondrusek on the ascent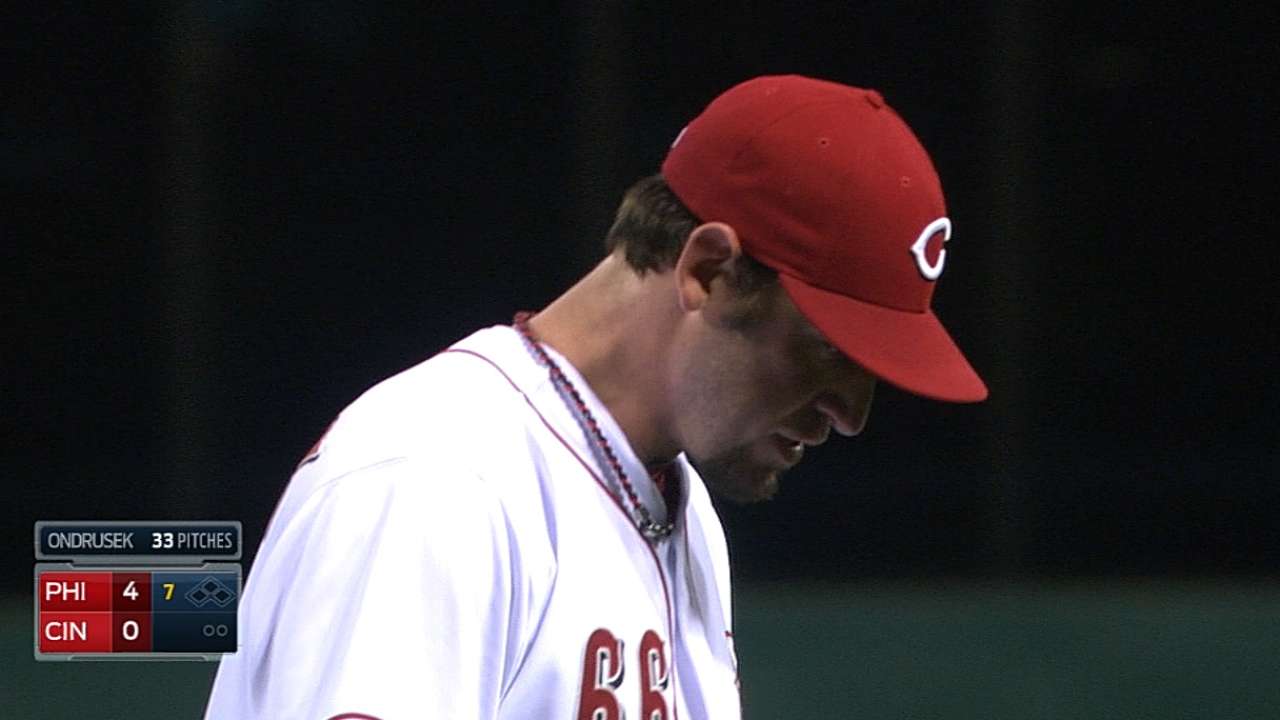 CINCINNATI -- Right-handed reliever Logan Ondrusek had a rough start to the season, posting a 5.62 ERA through the end of May. But he turned things around in June, with a 1.50 ERA in 11 appearances.
After giving up three earned runs in the seventh inning of an 8-2 loss to the Padres on July 1, Ondrusek tossed two scoreless frames in the second game of Tuesday's doubleheader against the Cubs, helping give the Reds a chance to mount their five-run comeback in a 6-5 victory.
"I think between Logan and [J.J. Hoover] -- slow start, bad numbers -- I think people are real fickle with relievers, in particular," manager Bryan Price said. "Quite often, we ask these guys to come in with a lot of low-scoring games we had in the first two months of the season, with no margin for error. They had some early-season losses, and no doubt about it, that can affect your confidence.
"I think the last game was a boost to [Ondrusek's] confidence and his understanding that he's an important piece to what we're doing here. It's funny, in 2010, when he made our club, I remember telling [Reds general manager Walt Jocketty] later that year, 'I bet you this kid, at some point in time, is going to close for us.' I still think there's some untapped potential there in Logan to be really, really good."
Manny Randhawa is an associate reporter for MLB.com. This story was not subject to the approval of Major League Baseball or its clubs.