Marshall on the road to recovery following surgery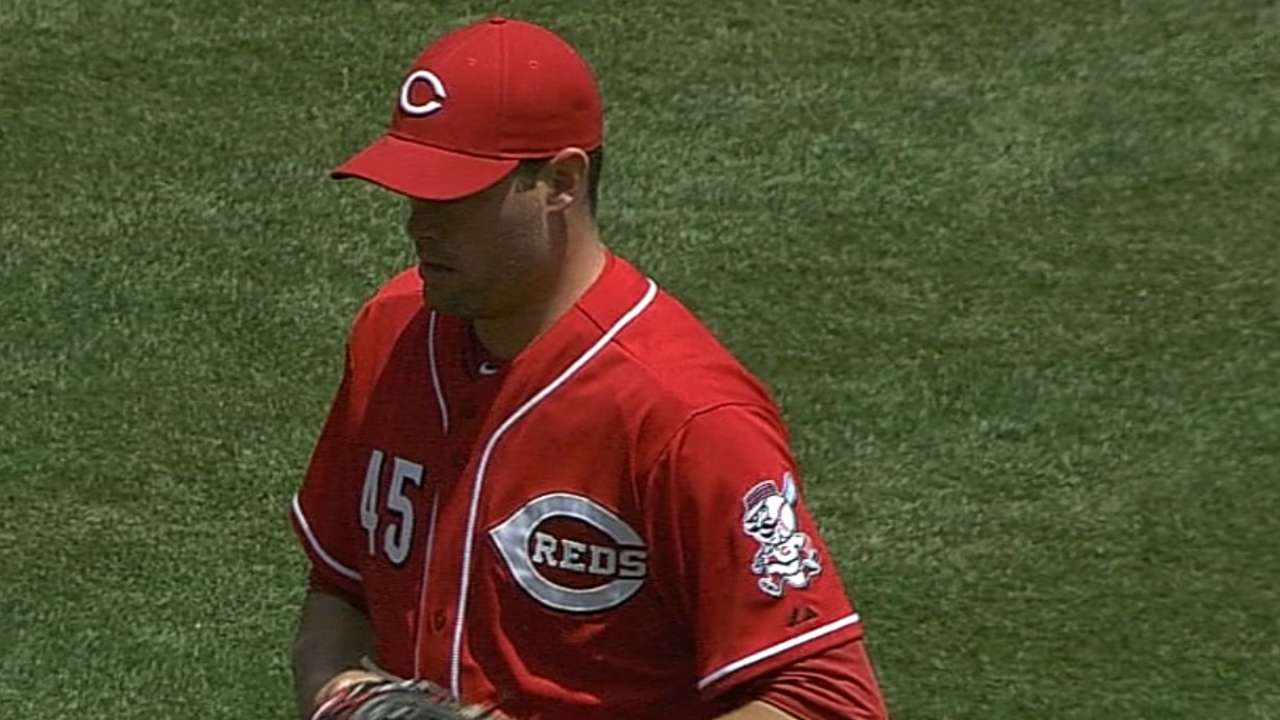 CINCINNATI -- Left-handed reliever Sean Marshall has started on the road to recovery following season-ending surgery to clean out his left shoulder.
As part of the procedure he underwent on June 24, doctors extracted stem cells from his tailbone and injected them into the shoulder to facilitate the healing process.
"It was something different," Marshall said of the procedure. "It was a fairly uncomfortable process, but it was part of the necessary steps to draw the stem cells out. They did the platelet-rich plasma and drew that out of my blood, spun it, did whatever they do with the machines and they said it went great."
Marshall said he was sore for the first couple of days following the surgery, but that is to be expected and the soreness is mostly gone now. He is wearing a sling over his left shoulder and arm that will come off in about four weeks. At that time he will begin to gradually build shoulder and arm strength up until he begins throwing in the offseason, with a target of returning next season.
"We started therapy the day after," Marshall said. "[It involves] a lot of stretches to get the range of motion back. We do some exercises where we swing and do light resistance for the scab, mostly pretty easy, it goes by pretty quick. We'll increase it to some isometric exercises and then some weight-bearing exercises after that."
Marshall pitched 14 innings this season, allowing 12 earned runs (7.71 ERA) on 23 hits, walking 12 and striking out 14.
Marshall was nervous heading into the procedure, but is glad it's behind him and he can begin the process of getting back to the mound.
"I think it was a good step, a positive step and it's what I had to do," he said. "So I embraced it and I'll work hard and put the time in and get back to who I was."
Mark Sheldon is a reporter for MLB.com. Read his blog, Mark My Word, and follow him on Twitter @m_sheldon. Manny Randhawa is an associate reporter for MLB.com. This story was not subject to the approval of Major League Baseball or its clubs.