Schumaker proving to be key acquisition for Reds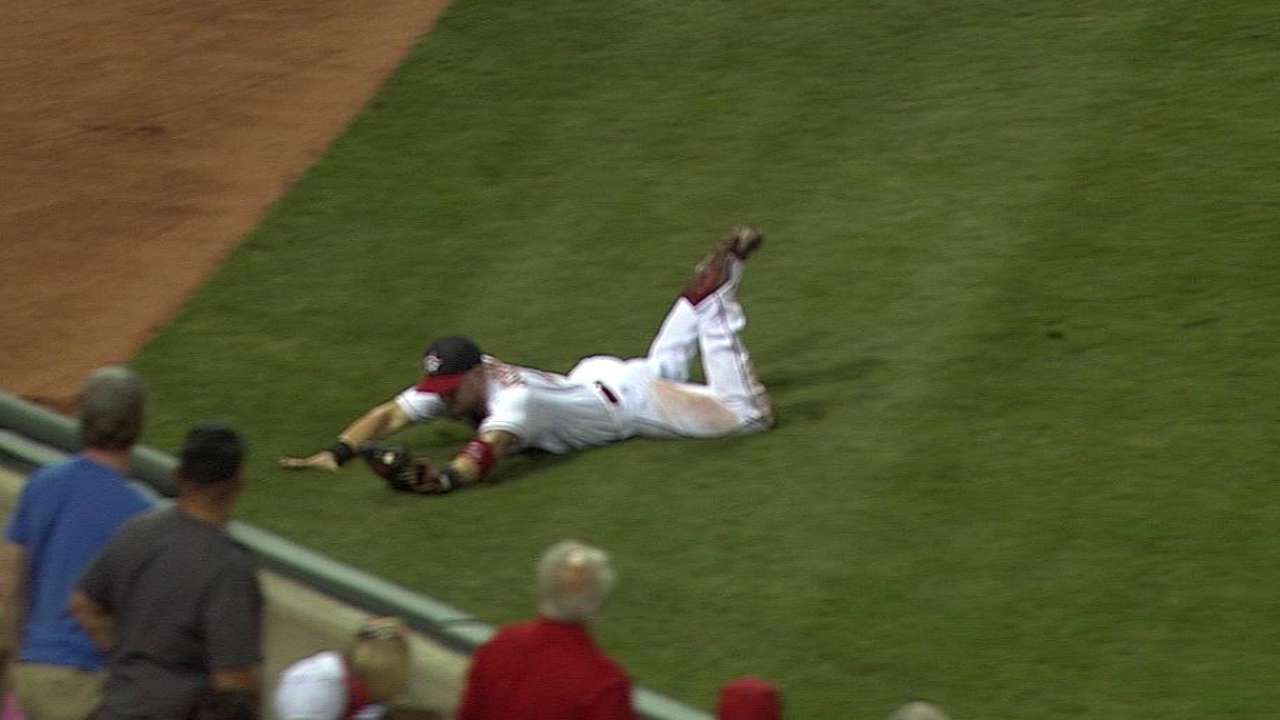 CINCINNATI -- Reds outfielder Skip Schumaker's overall offensive numbers won't blow anyone's doors off, but what he's done between the margins of statistics this season has the club thrilled with his winter acquisition.
Schumaker, who went 3-for-4 with an RBI on Friday, entered Saturday batting .256 with a .287 on-base percentage. But his addition to a left field platoon with Ryan Ludwick has seemed to help the lineup. Schumaker, who missed the season's first month with a dislocated left shoulder, came in batting .371 (13-for-35) over his previous 12 games.
"He's kind of a great, accomplished situational baseball player," Reds manager Bryan Price said. "He knows how to work a starter's pitch count. He knows how to take advantage of good pitches to hit early in the count, when they're there. He's moved runners for us. I've used him to squeeze. He's not only been a solid defender, but a guy that can play some late-game defense for us. [He's a] very instinctive baserunner."
In November, Schumaker was signed to a two-year, $5 million contract that came with a $2.5 million club option for 2016.
Among the Reds position players, Schumaker is third on the club with an average of 3.98 pitches per plate appearance. In the field during the eighth inning of Friday's 4-2 victory, he robbed Carlos Gomez with a diving catch near the left-field line.
The Reds came into the day 20-10 in the 30 games Schumaker started. He was in the lineup again on Saturday and playing left field.
"One of the things that was noticeable to me and the other guys here with the Reds when Skip was with the other clubs, he brings an element of winning. He does the little things. Of course, the little things are the big things," Price said. "They're important, but can easily go unseen over the course of a box score, but play a huge role in the success of a team. I don't think there's anybody that wouldn't think he hasn't been a huge part of our success since he's come off the DL."
Mark Sheldon is a reporter for MLB.com. Read his blog, Mark My Word, and follow him on Twitter @m_sheldon. Manny Randhawa is an associate reporter for MLB.com. This story was not subject to the approval of Major League Baseball or its clubs.