Frazier believes he deserves spot on All-Star team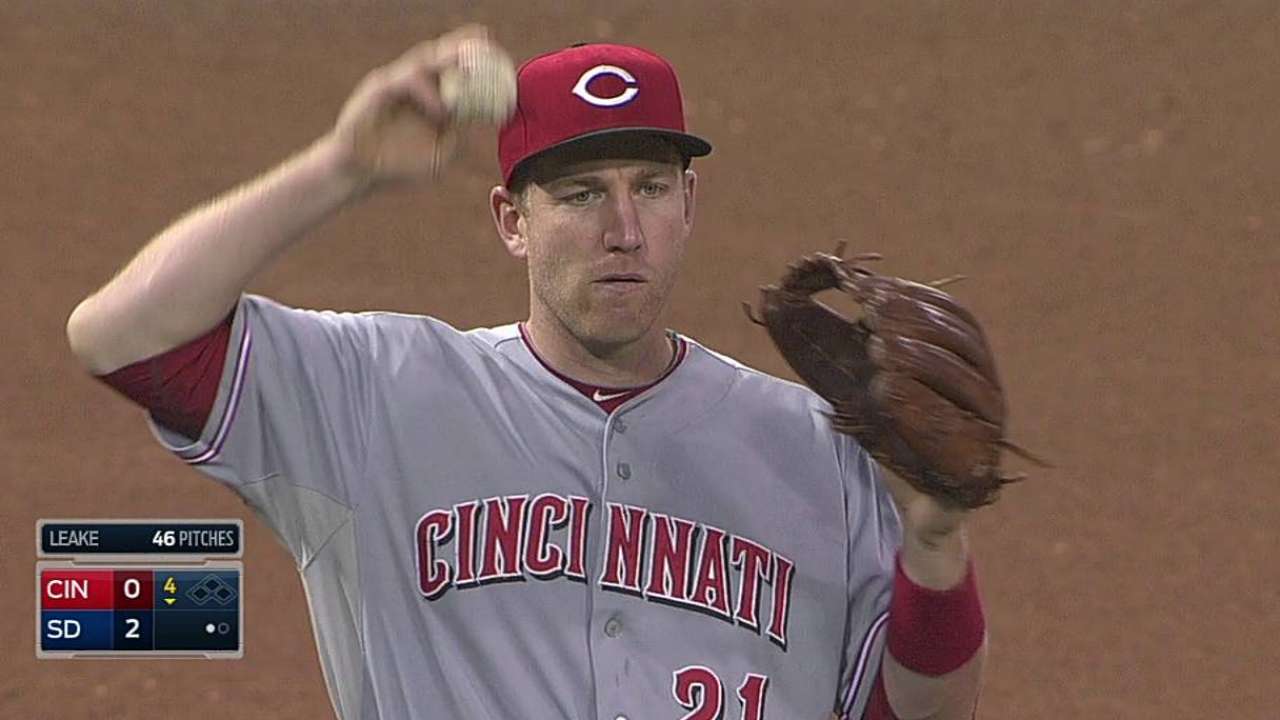 CINCINNATI -- Third baseman Todd Frazier has been making a strong case for his first All-Star selection, and as Selection Sunday approaches, he's not shy about sharing his feelings about his candidacy for a spot on the National League squad.
"I believe that I deserve to be an All-Star, to be honest," Frazier said before Friday's series opener against the Brewers at Great American Ball Park. "That's just the way it is, and there's nothing wrong with me saying that. I think if you play well enough and you're confident, I think if you feel confident enough, you should say it. Why not?
In the final NL All-Star fan balloting update released on Tuesday, Frazier was fifth among the league's third basemen, behind Milwaukee's Aramis Ramirez, the Mets' David Wright, the Giants' Pablo Sandoval, and the Cardinals' Matt Carpenter.
"I don't think there's any question Todd Frazier should be on the [All-Star] club," manager Bryan Price said.
"One million percent," said Jay Bruce. "I mean, he's been the best player on the team all year. He's been arguably, if not definitely, the best third baseman in the National League. He couldn't be more deserving, in my opinion. I hope the right decision is made."
Frazier has been one of Cincinnati's most prolific offensive players so far this season. Going into Friday's game against Milwaukee, Frazier:
• Ranked first among NL third basemen with 17 home runs, a .503 slugging percentage, 13 stolen bases, and 33 extra-base hits;
• Second with 47 RBIs;
• Third with a .356 on-base percentage;
• Fifth with a .289 batting average;
• Posted a .330/.386/.505 line with five home runs, 16 RBIs and nine stolen bases over his previous 25 games.
Zack Cozart pointed out that Frazier's offensive production isn't the only reason he should be representing the Reds in Minneapolis on June 15.
"I think he's a very underrated third baseman defensively," Cozart said. "Not too many people talk about how he's a really good third baseman defensively. I think he's really good over there; he makes all the plays. He makes tough ones too, barehanded ones. So, all around he's been huge for us, probably our most consistent player all year, and I think he deserves a chance."
Manny Randhawa is an associate reporter for MLB.com. This story was not subject to the approval of Major League Baseball or its clubs.