Reds looking to gain ground during important homestand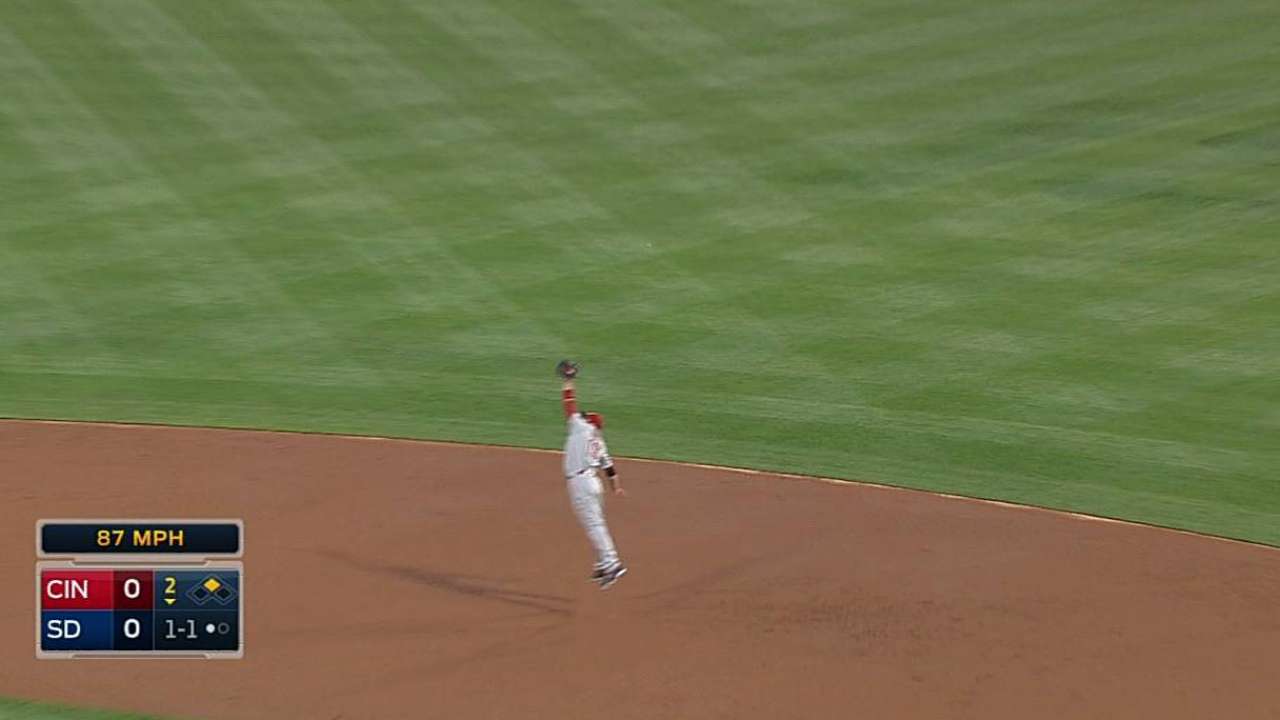 CINCINNATI -- The Reds are cognizant of just how important their current 11-game homestand -- with all of the games being against National League Central opponents -- is as they head into the All-Star break.
Going into Friday's series opener against the Brewers, trailing Milwaukee by seven games, a good showing to open the homestand could be a huge lift for Cincinnati going forward.
"I played for [former Reds manager Dusty Baker] for a long time and he used to say, 'Some games are two-game games,'" Joey Votto said before Friday's contest. "What he meant was -- there's a team in front of you and you'll be able to make a full game up within that game. So I guess we've got a weekend series with 'two-game' games."
This season, Cincinnati hasn't lost a series against an NL Central opponent other than the Cardinals, against whom the Reds have dropped all three series they've played in 2014. Cincinnati is 2-0 in series against the Brewers and 2-0-1 in series against the Cubs, who come to town for a five-game set that includes a doubleheader on Tuesday. The Reds are 3-0 in series against the Pirates.
"We have an opportunity to really gain some ground within the division," said Jay Bruce. "Dusty always used to say that the couple of series right before the All-Star break were really pivotal to how you win in the second half."
"You try to win the series, but if you look at it a little further, taking two out of three, you only get one game [closer]," Todd Frazier said. "So, let's try to win today. That's a saying everybody likes to use: 'Let's win today.' If we win the series, great. If we do a little more, that's even better. So it's time to start pushing a little bit and just keep going."
Manager Bryan Price emphasized the importance of seizing the moment in order to make sure the Reds aren't in a difficult spot in the last two months of the season.
"We have some opportunity here," Price said. "Going into the All-Star break with some momentum, cutting the lead a little bit, getting ourselves a little bit situated for the last 65 games or so, really is important. You get yourself back too far heading into August, it really is an upward climb."
Manny Randhawa is an associate reporter for MLB.com. This story was not subject to the approval of Major League Baseball or its clubs.