ASG hopeful Hamilton named NL Rookie of the Month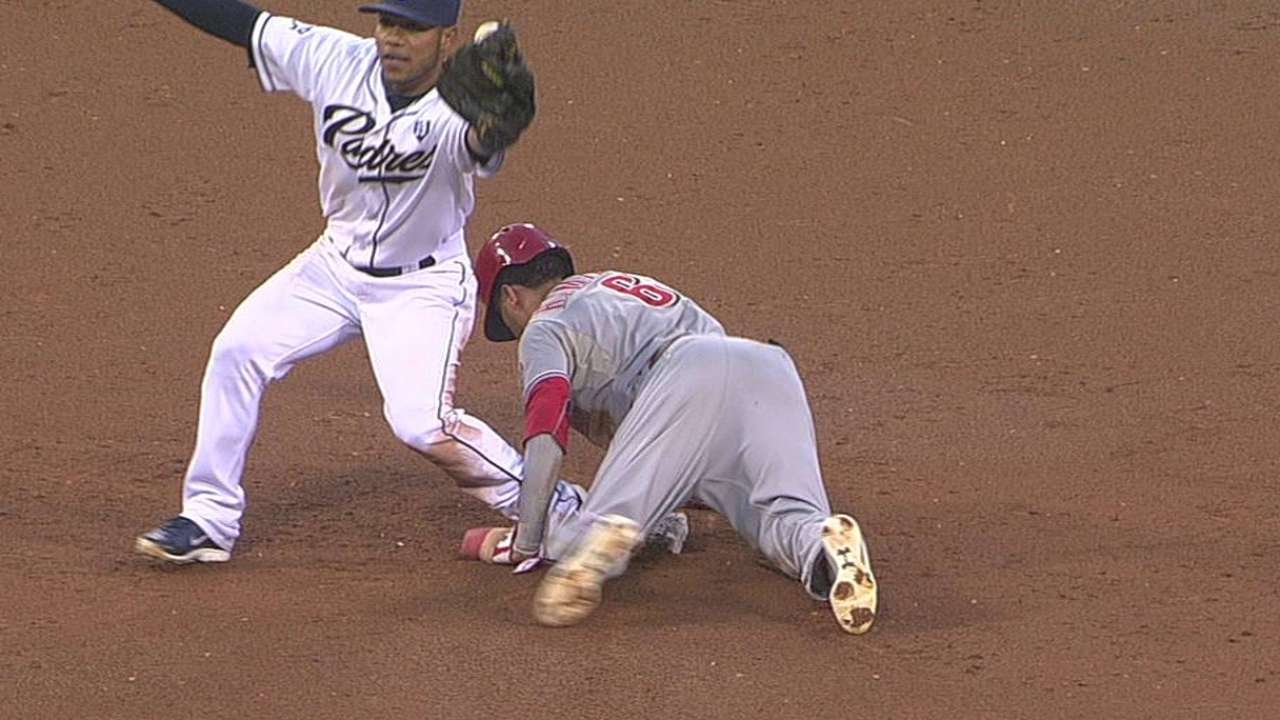 SAN DIEGO -- Reds center fielder Billy Hamilton was named the National League's Rookie of the Month for June. Hamilton is the first Reds player to receive the award since Todd Frazier in August 2012.
For the month, Hamilton led all NL rookies in steals (14), runs (18), hits (36), doubles (10), home runs (three) and was second in RBIs (18), average (.327) and OPS (.848).
Hamlton may not be ranked in the top 15 outfielders on the NL All-Star ballot results, but he's holding out hope he might be named to the roster.
"I would love to," Hamilton said before Wednesday's game. "It would be a great honor. The way the All-Star Game is now, you want to win because it helps you [in the World Series]. I feel like if I can get in there, it would be awesome. Players have said, 'The way you're playing now, you have a chance to get in there.' In the late innings, I could make something happen."
Hamilton, 23, has come on strong at the plate after some struggles in the beginning of the season. From June 10 through Tuesday, he was hitting .364 (.32-for-88) with a .385 on-base percentage and a .423 batting average on balls in play. Hamilton's season average in that 21-game span jumped from .251 to .283, with a .314 OBP and 35 steals. His 2.9 wins above replacement is ranked 10th among all NL players.
What's helped Hamilton improve from when he was batting below .200 in mid-April?
"I think I'm more relaxed," Hamilton said. "Lately, I've been seeing a lot more pitches than I had been seeing. I'm getting a feel of how the pitcher is going to pitch me. It's the second time around [against some teams]. I'm not just swinging at a lot of bad pitches now. I saw how they pitched me the first time and what I did against those pitchers. Seeing pitches the second time around is good."
Fans can cast their votes for starters at MLB.com -- online or on a mobile device -- using the 2014 All-Star Game MLB.com Ballot Sponsored by Experian until Thursday at 11:59 p.m. ET. The 2014 All-Star Game will be played at Target Field on Tuesday, July 15 on FOX.
Mark Sheldon is a reporter for MLB.com. Read his blog, Mark My Word, and follow him on Twitter @m_sheldon. This story was not subject to the approval of Major League Baseball or its clubs.