Some starters get rest before off-day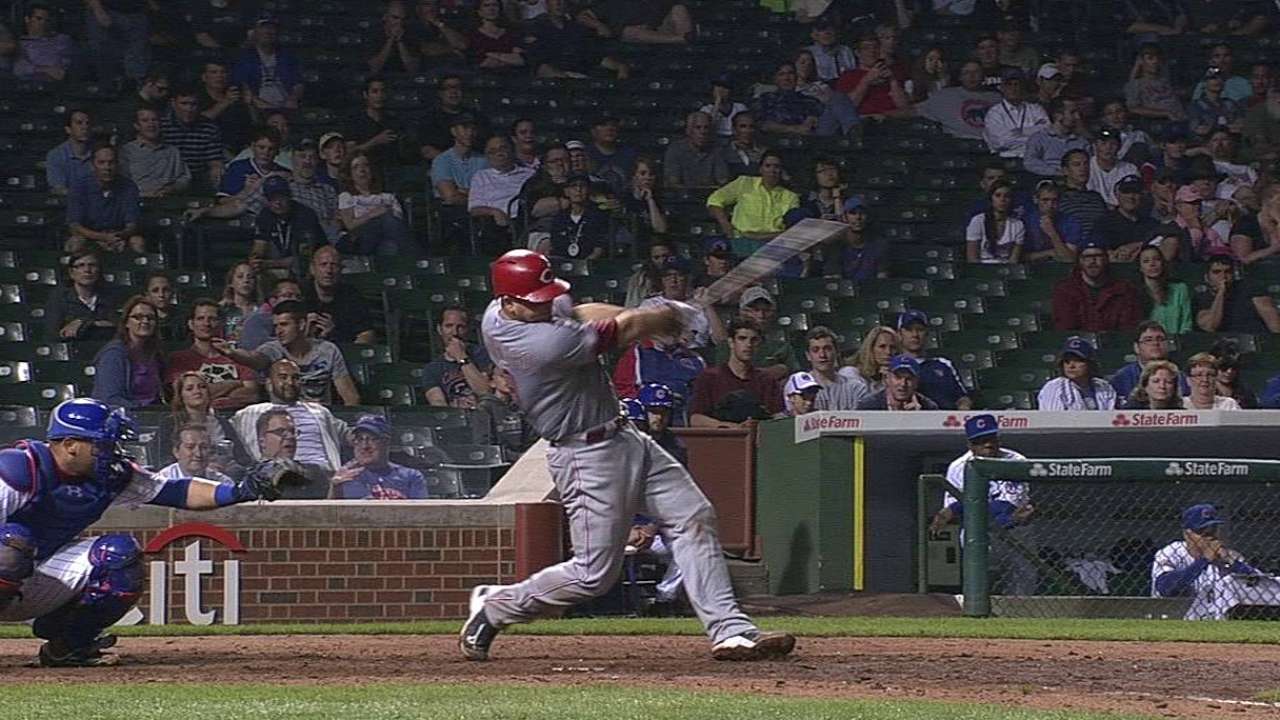 SAN DIEGO -- A game ahead of the their first day off after 16 straight games, the Reds rested a couple of starters Wednesday vs. the Padres. As catcher Devin Mesoraco and Joey Votto both sat, Brayan Pena caught Johnny Cueto, as he often does. Todd Frazier moved from third base to first base, and Ramon Santiago got a rare start at third base.
Reds manager Bryan Price gave no thought of putting Pena at first base and catching Mesoraco like he did in Cueto's previous start at San Francisco.
"I think it's good for Devin to get a little bit of a break," Price said. "He's kind of been our go-to guy. I just thought about having Pena catch. I wanted to get Santiago in there also. He's kind of been the odd man out in this mix. He's a good player, and he needs to play a little bit to stay sharp."
For Votto, it's a chance to rest his left quadriceps injury that lately seems to be affecting him more. There have been some awkward swings and limping while running in recent days.
"We're all watching the same game," Price said. "I told him yesterday that I was going to give him this day off to give him back-to-back days off."
Mark Sheldon is a reporter for MLB.com. Read his blog, Mark My Word, and follow him on Twitter @m_sheldon. This story was not subject to the approval of Major League Baseball or its clubs.