Reds doing fine despite going with short bench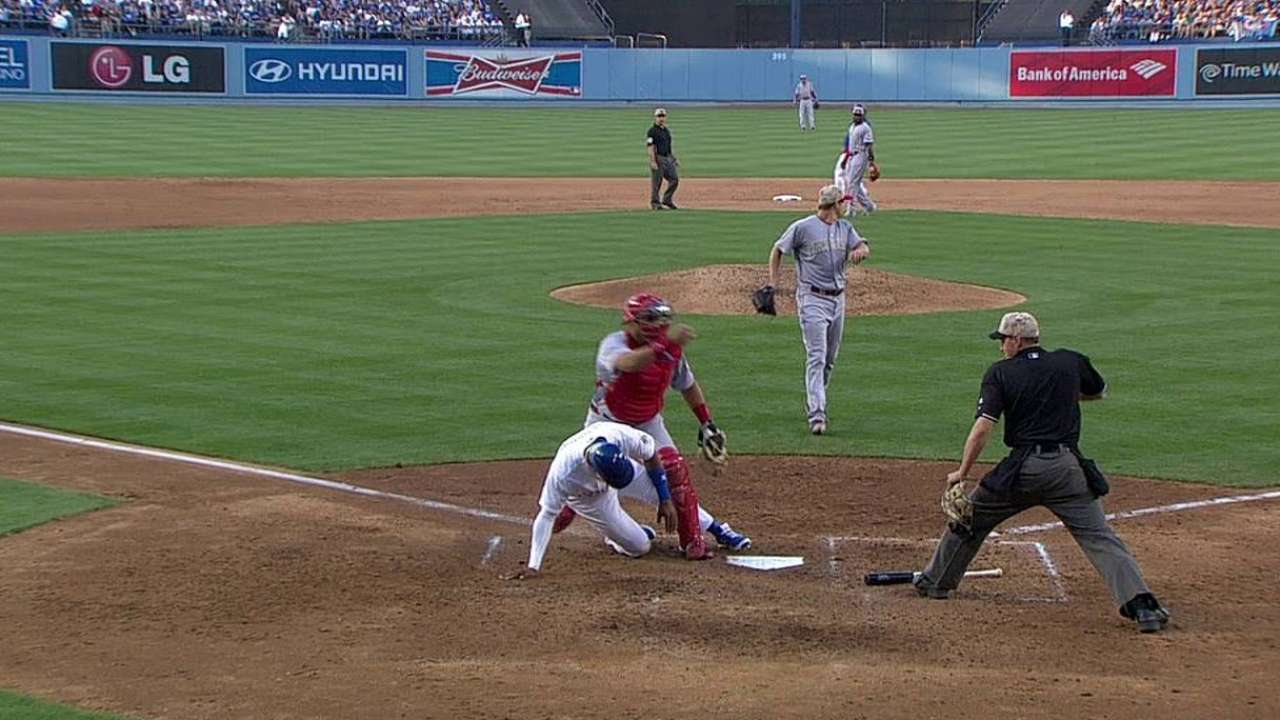 SAN FRANCISCO -- When the bullpen got used heavily earlier this month, the Reds added an eighth reliever in Carlos Contreras on June 21. That has left the bench shorthanded with four players instead of five. In a game like Saturday's win that went 11 innings, the only position player not used was Skip Schumaker. Manager Bryan Price doesn't feel pinched by a lack of flexibility, however.
"It's more of an awareness, and awareness of not wanting to burn a player early in the game that could come back and bite you," Price said Sunday. "That's where Ramon Santiago's role is so important even though he doesn't play a great deal. He can play any of the infield positions and play left field. He hits from both sides of the plate. Unfortunately sometimes, his versatility hurts my desire to want to use him in case we get into one of those situations, especially with a short bench."
The Reds have generally used the same lineup lately, with the exception of left field, where Ryan Ludwick and Schumaker have shared time. There hasn't been a lack of production overall, which has helped.
"We went through that period where our bullpen was so beat up that we had to have the extra guy. Our good fortune is we haven't had the opposite happen where we felt short on the bench and vulnerable," Price said. "That day will come. We all know that. Right now we're playing with that luxury of an eighth reliever."
Price's first hitter off the bench Saturday was backup catcher Brayan Pena, who batted for pitcher Alfredo Simon in the top of the eighth inning. It left the Reds without a catcher if something had happened to Devin Mesoraco. It could have required the use of an emergency catcher.
"We have the same situation as a lot of clubs in that you do have somebody that you would put back there who will not be specified at this point in time because they probably don't even know they'd be the guy," Price said with a chuckle.
Mark Sheldon is a reporter for MLB.com. Read his blog, Mark My Word, and follow him on Twitter @m_sheldon. This story was not subject to the approval of Major League Baseball or its clubs.