Reds playing it safe with Phillips' bruised heel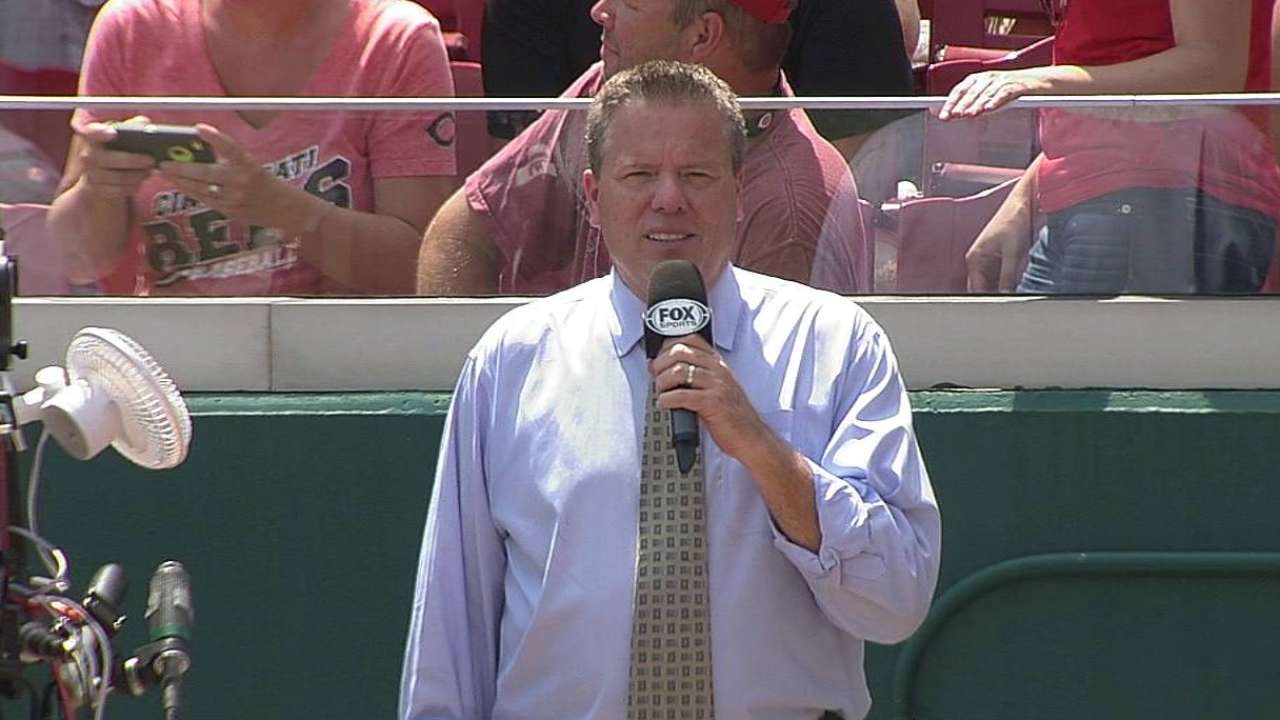 CHICAGO -- Brandon Phillips was penciled in to the starting lineup for Wednesday's series finale with the Cubs, only to be scratched more than two hours before the game.
Phillips has missed the last two games with a bruised right heel he suffered on Sunday. For the second straight day, Phillips received treatment and participated in pregame workouts -- including batting practice, and running and cutting to test the heel.
Reds manager Bryan Price said Phillips could have pinch-hit in Tuesday's 7-3 loss, but that he would take a cautious approach when deciding whether to play his starting second baseman for a full game. Phillips was available off the bench again Wednesday.
"Really the question is what can he do over the course of a nine-inning game," Price said. "My concern is getting him in there and without knowing for sure how he's feeling, and then realize that we got him in there and he's probably not ready to play nine innings. And then we take him out and we lose a player for the rest of the game. My tendency at this point at time would be to be more conservative."
Skip Schumaker took Phillips' place at second for the third consecutive game. Phillips was originally slotted fifth in the order, between Devin Mesoraco and Jay Bruce. The top four in the order stayed the same, while Bruce and Chris Heisey each moved up a spot. Schumaker was inserted into the seven-hole, in front of Zack Cozart and Mat Latos.
Joe Popely is an associate reporter for MLB.com. Carrie Muskat contributed to this story. This story was not subject to the approval of Major League Baseball or its clubs.