Leake taking extra BP reps in effort to find stroke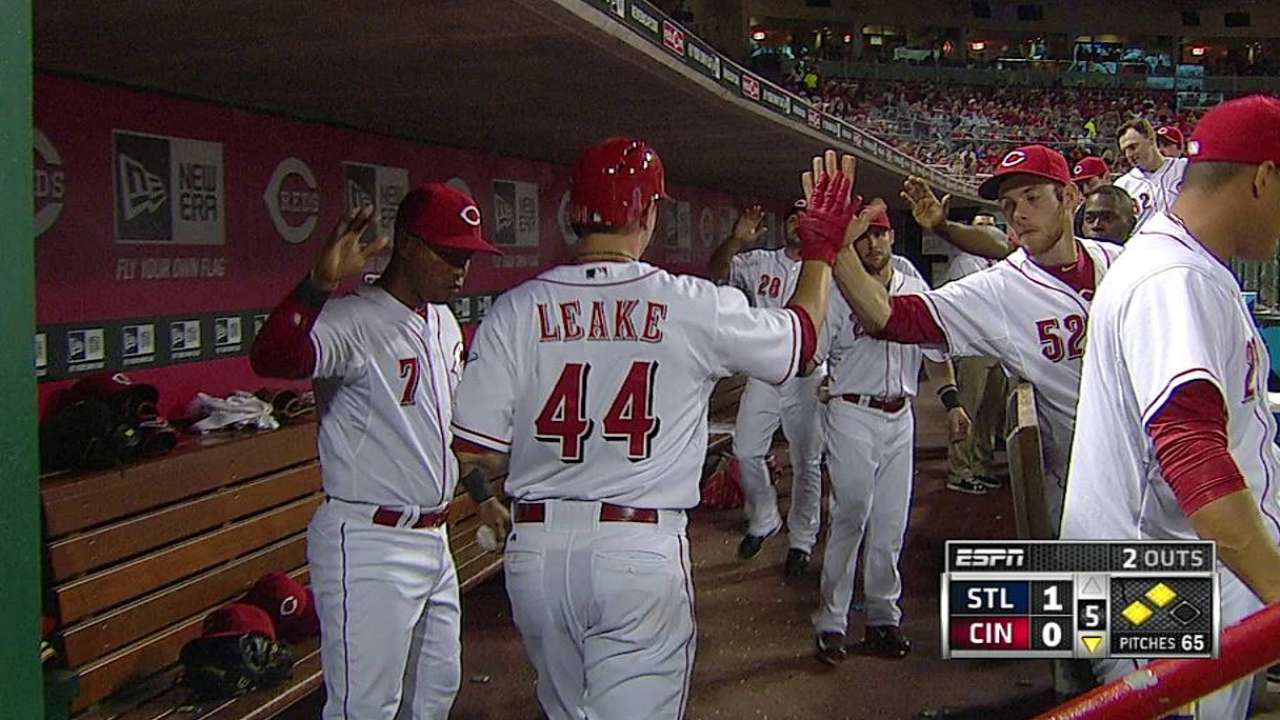 CHICAGO -- Right-hander Mike Leake was spotted taking batting practice before Monday's 6-1 win over the Cubs, a rarity for a starter not pitching that day.
Leake maintained that he wasn't working on anything in particular, adding that Reds manager Bryan Price wanted him to get loose in case starter Alfredo Simon couldn't go deep in the game and Price needed Leake as an early pinch-hitter.
That said, Price saw an opportunity to help out Leake, who hasn't hit as well this season as he normally does. Brandon Phillips didn't play Monday because of his bruised right heel, so there was a spot for Leake.
A career .238 hitter, Leake didn't get to hit much in Spring Training due to an abdominal strain.
"So we really stayed away from doing much with the bat, and I think he felt when the season started he was behind offensively," Price said. "Sometimes when you're talking about pitchers it would fall on deaf ears, but because he's been such a nice offensive piece, we'd like to see if we can get him more reps and see if he can pick it up a little bit.
"It's not like him to strike out and not have more productive at-bats, so it seemed to make sense to get him in there."
Leake is hitting .152 with 18 strikeouts in 33 at-bats this season. He hit .333 in 48 at-bats in 2010, and .295 in 61 at-bats in 2012 before dipping to .190 in 63 at-bats last season.
Joe Popely is an associate reporter for MLB.com. This story was not subject to the approval of Major League Baseball or its clubs.