Back tightness keeps Ludwick out of lineup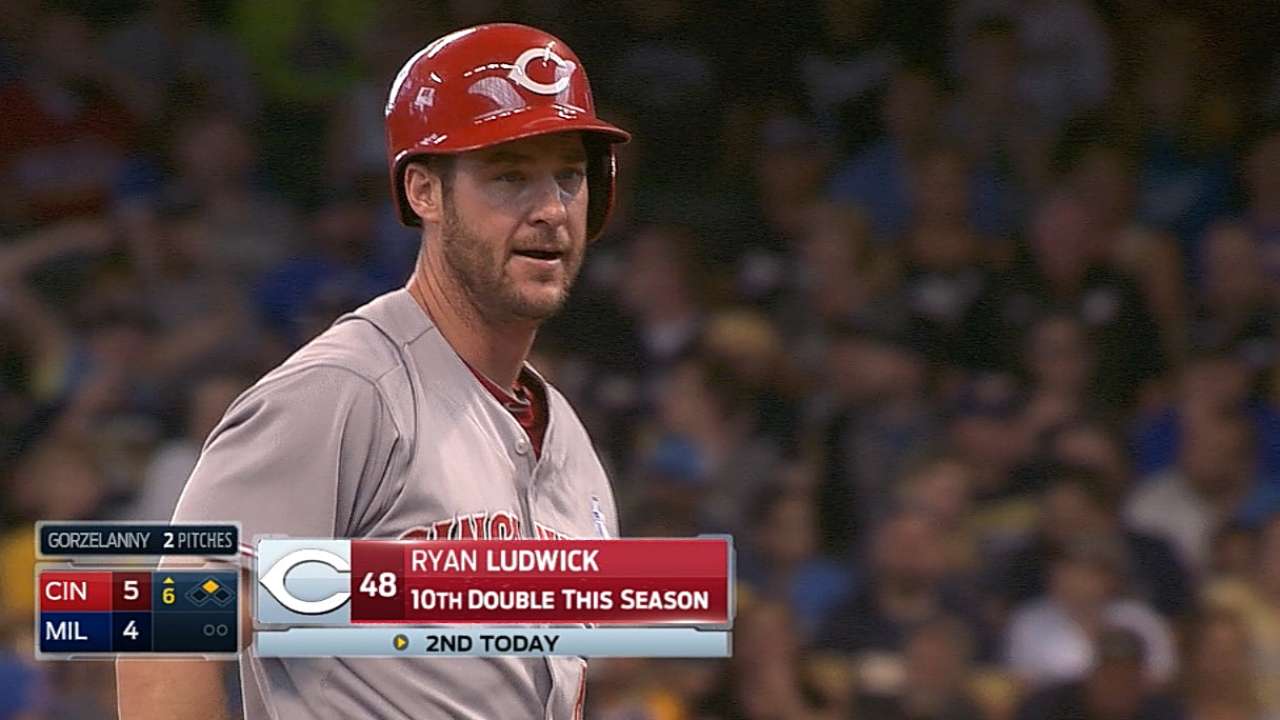 PITTSBURGH -- Ryan Ludwick was a late scratch from the Reds' lineup on Thursday due to tightness in his back. It was just a precautionary move, as Ludwick was still available and entered as a pinch-hitter in the seventh inning.
With a runners on first and second, Ludwick had a chance to tie the game or give the Reds the lead, but he grounded out to second to end the road half of the seventh.
Chris Heisey replaced Ludwick as the starter in left field and was slotted at seventh in the order. Catcher Devin Mesoraco was bumped up one spot to sixth.
Ludwick has been producing lately for Bryan Price's club. He had a .419 June average entering Thursday and eight hits in his previous four games, including a four-hit showing with three doubles against the Brewers on Sunday. Ludwick, a 12-year Major League veteran, is hitting .276 with five homers and 21 RBIs in his third season with Cincinnati.
Stephen Pianovich is an associate reporter for MLB.com. Spencer Fordin is a reporter for MLB.com. This story was not subject to the approval of Major League Baseball or its clubs.