Price maintaining confidence in scuffling bullpen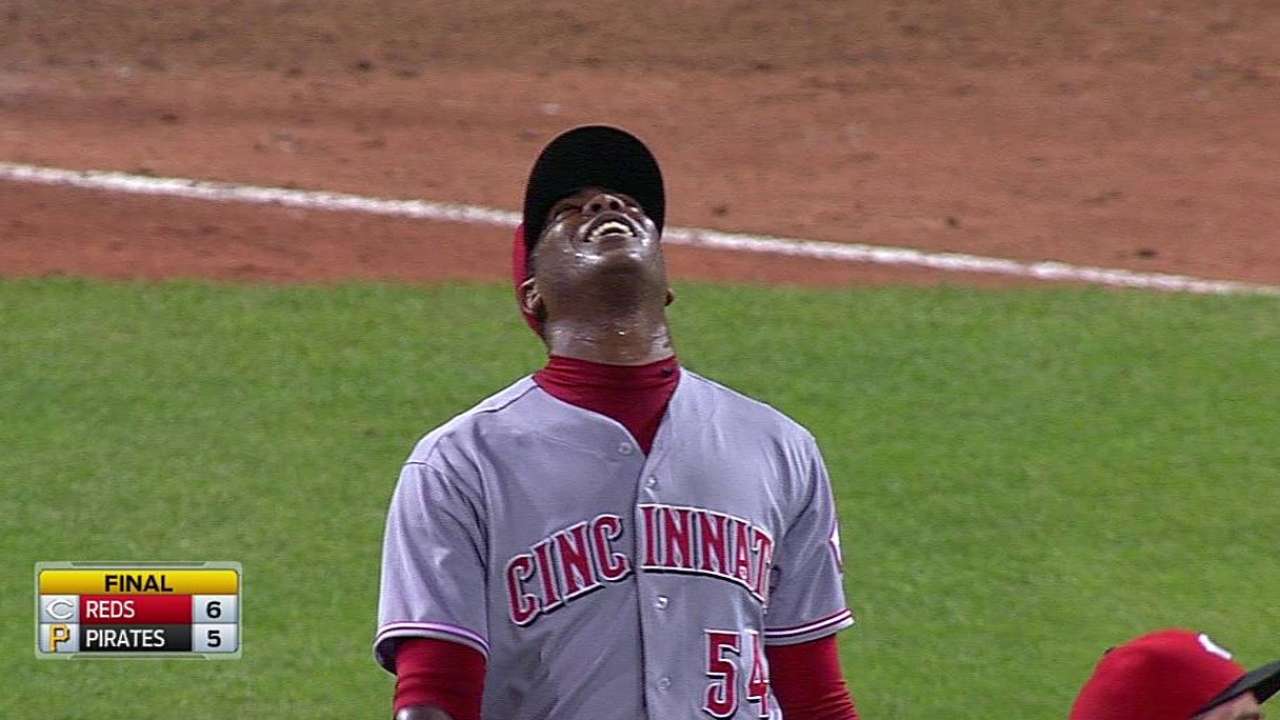 PITTSBURGH -- Even though the Reds have started their current six-game road trip with three wins in four games, their bullpen continues to endure its struggles.
In the lone loss of the trip, Cincinnati relievers gave up four runs to the Brewers in two innings on Saturday to spoil six shutout frames from starter Mat Latos and a 2-0 lead. The issue resurfaced Tuesday against the Pirates.
Todd Frazier's ninth-inning home run saved the Reds, but the bullpen made a three-run lead disappear in the seventh. Even in the ninth with Aroldis Chapman on the mound, the closer allowed a single and walked a batter before recording the final out of the game on a long fly ball that was nearly a walk-off homer.
Five of seven current available arms in the bullpen have ERAs above 3.50, and Reds relievers collectively have a 4.06 ERA, the second-worst mark in the National League and one that ranks 23rd in the Majors. During this road trip, that figure is 6.94.
Tony Cingrani was shifted from the starting rotation to the bullpen last week when Latos was activated off the disabled list. And even with the subpar production, manager Bryan Price said that would be the only move regarding the bullpen -- at least for now.
"Inevitably, we need to get more reliability out of our bullpen to feel comfortable moving into the second half of our season with what we have," Price said. "If you look at our team and our history from a personnel standpoint, I couldn't be happier with who's here. From a production standpoint, we need to pick it up."
One name Price was asked about was Jumbo Diaz. An appropriately-named, 315-pound reliever, Diaz has been great for Triple-A Louisville this season with a 1.38 ERA, 17 saves and 30 strikeouts in 29 appearances. But Price reiterated he still was content with the arms he currently has at his disposal, and said "any of those guys in the bullpen who aren't pitching as well as we think they're capable of could still turn it around.
"You're always a couple of nice outings away from having it in the back of your mind, rather than the front of your mind."
Stephen Pianovich is an associate reporter for MLB.com. This story was not subject to the approval of Major League Baseball or its clubs.