Hamilton still working on his short game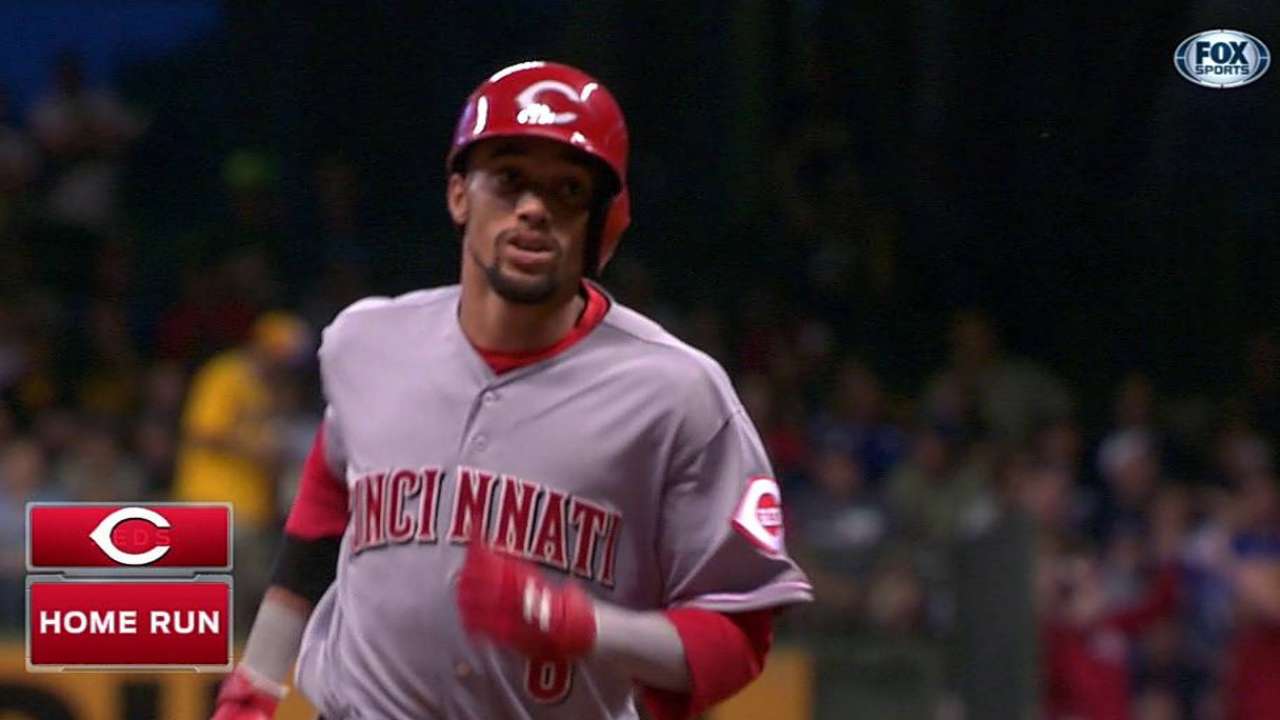 MILWAUKEE -- One of Reds center fielder Billy Hamilton's best weapons, of course, is his speed, and using it when putting balls in play. One component to do that is the bunt, when it's effective. Over the past week on four occasions, including twice on Friday, Hamilton tried bunting for hits and was retired. Entering Sunday, he was 6-for-22 when attempting to bunt.
Hamilton still works on his bunting with coach Billy Hatcher.
"Guys like him have to continue to improve his bunting technique," Reds manager Bryan Price said. "Brett Butler was so good not just because he was a good bunter, [but] even with the infield in, the infield way in, he was so adept at putting the ball right where it needed to be placed. Maybe it's getting the ball down into the dirt closer to home plate so it gets a higher hop and doesn't get to the infielders as quickly and forces the catcher to have to make a great play.
"[Hamilton has] got to continue to do it. It's part of his game. The other part of it is, he's actually increased the size of the infield as a hitter in the sense they don't have nearly the same amount of infield coverage there. He's got to keep the ball out of the air."
Hamilton entered Sunday's finale against the Brewers with a .257 average, and his .296 on-base percentage is below the usual acceptable standard for most leadoff hitters.
"It's a process for him learning here," Price said. "We knew if he made our club, he'd have to continue to grow as an outfielder, as a base runner, as a bunter, [putting up] more competitive at-bats, laying off the low breaking ball like [Adam] Wainwright in the first game of the year when he struck him out four times on that low breaking ball under the zone.
"Unless he's here working on it, he's down in [Triple-A] Louisville, even if he has a good year, he hasn't necessarily slayed the beast here at the big league level. So, he's doing a lot of on-the-job training right now."
Hamilton could conceivably bat seventh or eighth and continue to learn on the job, but the Reds lack other practical options for the leadoff spot. Price has never wavered about writing Hamilton's name at the top of the order.
"Not at all, zero," he said.
Mark Sheldon is a reporter for MLB.com. Read his blog, Mark My Word, and follow him on Twitter @m_sheldon. This story was not subject to the approval of Major League Baseball or its clubs.