Votto working on building up knee strength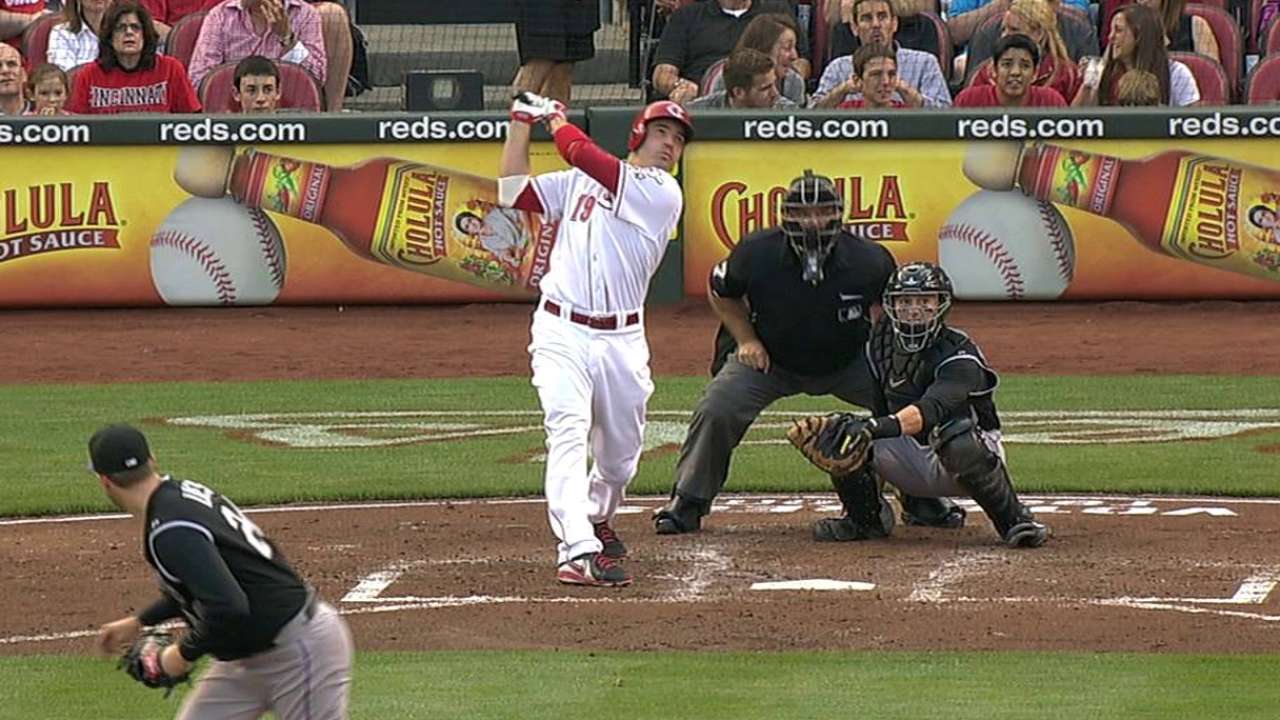 CINCINNATI -- Reds first baseman Joey Votto, who's been on the disabled list with a strained left quadriceps, took batting practice, fielded ground balls and ran the bases before Wednesday's game against the Giants. Manager Bryan Price said the focus is on ensuring the strength of Votto's knee continues to build to the point where he can return.
"He'll do more today, take more ground balls," Price said before Thursday's series finale. "He's been doing everything he can to get ready, but again, it will all come down to strength, more than anything. I think the soreness, I won't say it's a non-issue, but it's not as prevalent as it once was. And now it's just a matter of the strength and getting out there and playing a little bit and making sure everything's where we need it to be to activate him."
Manny Randhawa is an associate reporter for MLB.com. This story was not subject to the approval of Major League Baseball or its clubs.