Reds to reassess Latos after cramp shortens rehab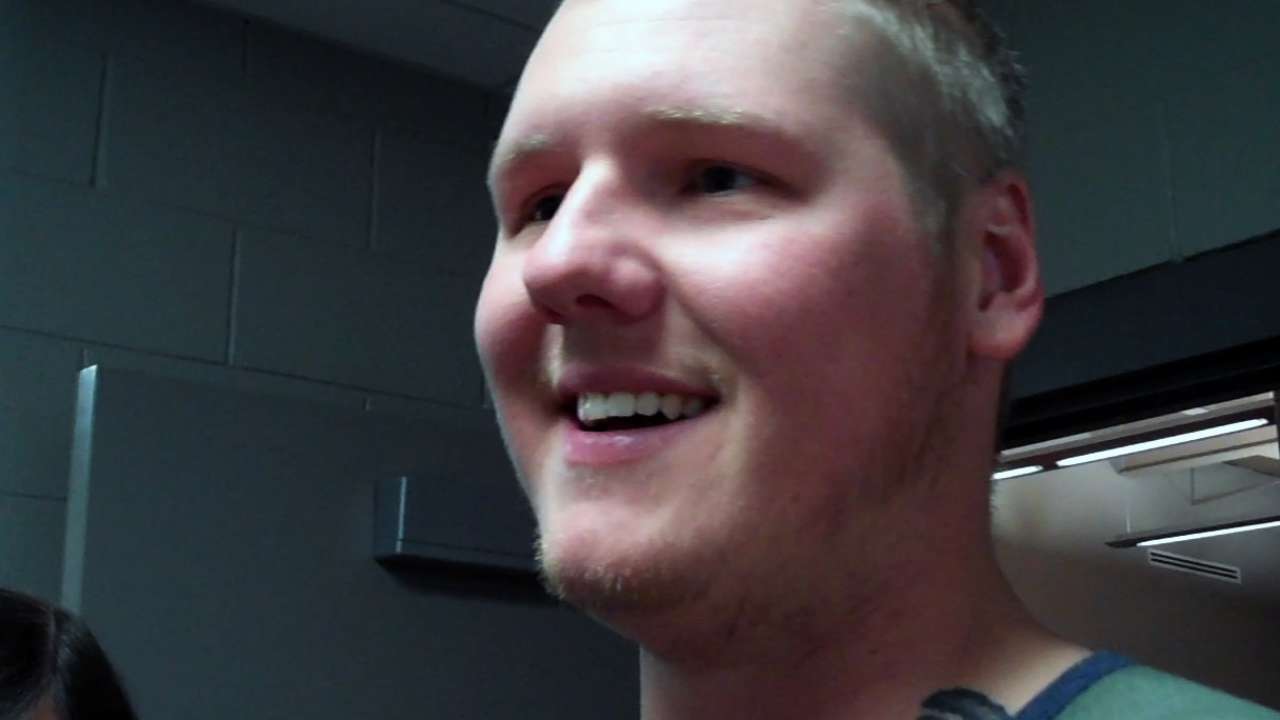 CINCINNATI -- Right-hander Mat Latos headed to Great American Ball Park to be with the Reds on Thursday after making his third rehab start for Triple-A Louisville on Wednesday night.
Latos has been on the disabled list all season following right elbow and left knee surgeries and pitched five innings for the Bats against Lehigh Valley, allowing two earned runs on six hits while walking one and striking out three before leaving the game with a calf cramp.
"He may have wanted to stay in, but it was apparent that it was something he shouldn't be pitching with as we get closer and closer to him joining the club," manager Bryan Price said Thursday.
"It was disappointing he wasn't able to get up to the innings and pitch limit that we had set [six innings, 90-100 pitches]. So he'll be in later on today and we'll kind of reassess the severity of it. It doesn't sound like it's really an issue; it's more of a cramp than anything else. That being said, we still have to take a look at him and make a decision on what the next step is."
The Reds are still considering both the option of activating Latos without another rehab start, as well as giving him another outing with Louisville.
"We'll just kind of make an organizational decision, but a decision hasn't been made yet," Price said. "We still want to see how he bounces back from yesterday's start."
Manny Randhawa is an associate reporter for MLB.com. This story was not subject to the approval of Major League Baseball or its clubs.