Consistent Frazier excelling at plate for Reds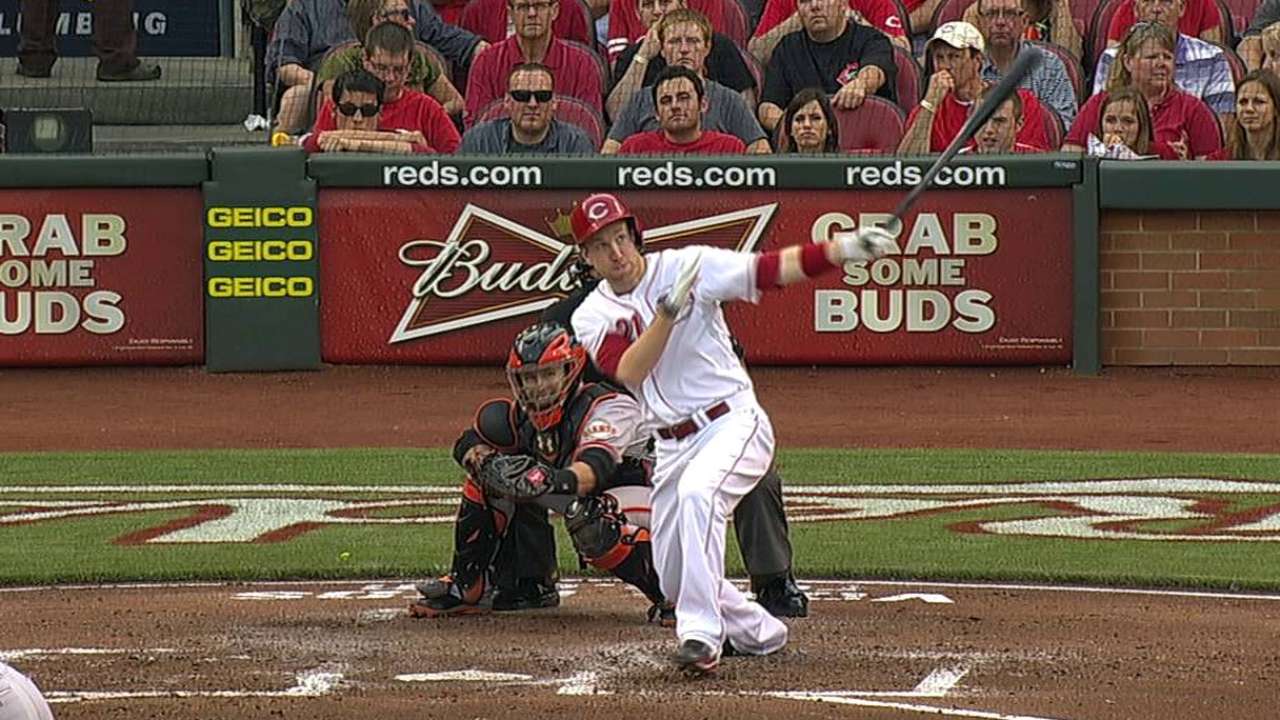 CINCINNATI -- Third baseman Todd Frazier has been the Reds' most prolific hitter so far this season, leading the club in home runs (11) and RBIs (30) while posting the highest OPS (on-base plus slugging percentage, .840), slugging percentage (.498) and number of extra-base hits (24) among National League third basemen going into Thursday.
At .271, his batting average is 18 points higher than it was through the same number of games played (56) last season. He had also hit five more homers than he had at this point in 2013, then added his 12th of the season in the first inning Thursday.
"I always feel good when he's at the plate because you know that he's going to compete," manager Bryan Price said Thursday. "His power, and he's leading us in RBIs, I think he's leading us in almost every offensive category. He's doing a lot of good things for us."
Frazier has been performing particularly well at the plate over his past 12 games, hitting .283 (13-for-46) with three doubles, three homers and six RBIs. But Price said that no matter how he's doing in any given game, Frazier always takes the same mindset into the batter's box.
"It doesn't matter what type of game he's having, he's going to give you a great effort, a great approach every time he goes out there," Price said. "He just loves to compete and he's been giving us some good quality throughout the year."
Manny Randhawa is an associate reporter for MLB.com. This story was not subject to the approval of Major League Baseball or its clubs.