Votto remains out of lineup, in holding pattern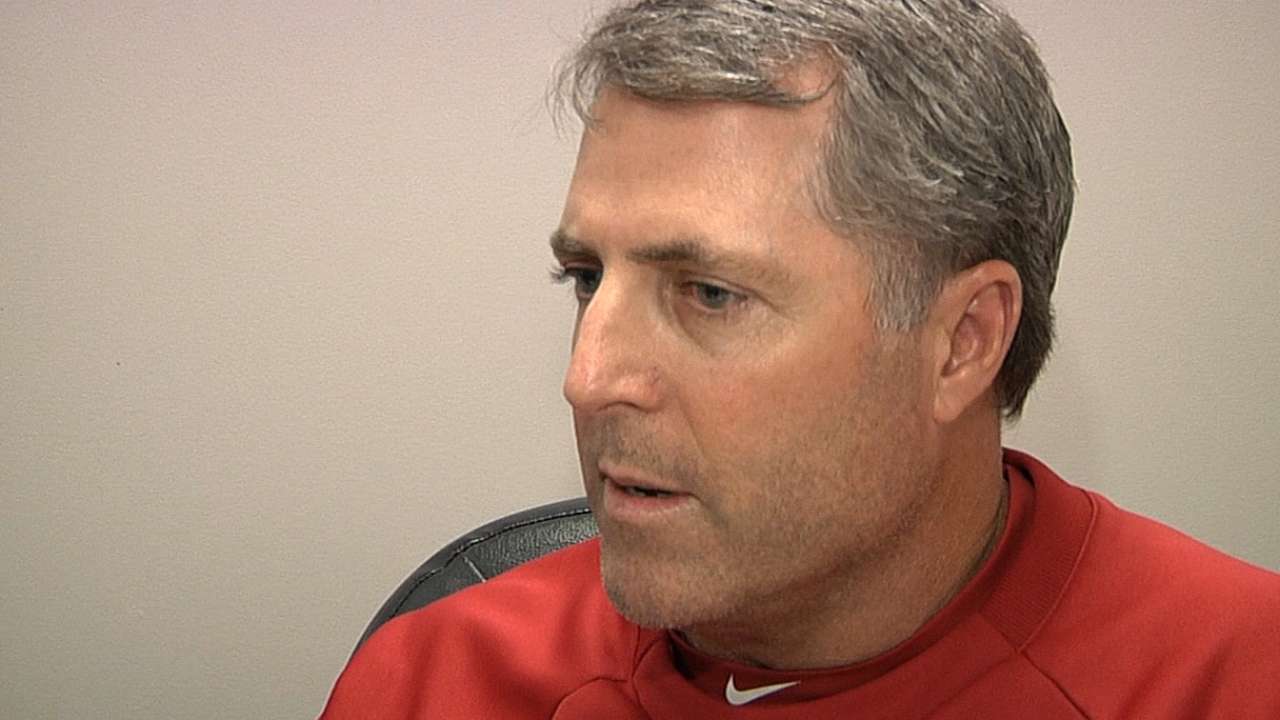 WASHINGTON -- Joey Votto missed his fifth straight game on Tuesday with a distal quadriceps strain in his left knee. Although the Reds remain one player short, they aren't too upset about it.
Manager Bryan Price said that, for now, he's "comfortable" with what they've got for the final two games of this series in Washington. He added that Votto is continuing his rehab and getting the soreness out of that area, and the club will decide what to do with him when returning home.
"I think it will be more realistic probably after the day off [Thursday, we'll] probably have a better understanding if he can play or if he's close to being able to play or if we'll have to make a decision on if it makes more sense to put him on the disabled list," Price said. "[We] just remain optimistic Joey will be ready to play when we get back. If he's not, I think we're going to have weathered the storm and, of course, it's always game by game.
Price said he didn't think being one man short really hurt the Reds in Monday's 15-inning marathon.
The Reds used all of their bench players, but still made it through and pulled out a 4-3 victory. In fact, Price said they still had Sean Marshall available to pitch two innings and could even have gone to Alfredo Simon to throw -- even though he's scheduled to start Wednesday.
Jeff Seidel is a contributor to MLB.com. This story was not subject to the approval of Major League Baseball or its clubs.