Bernadina called up to take Bruce's roster spot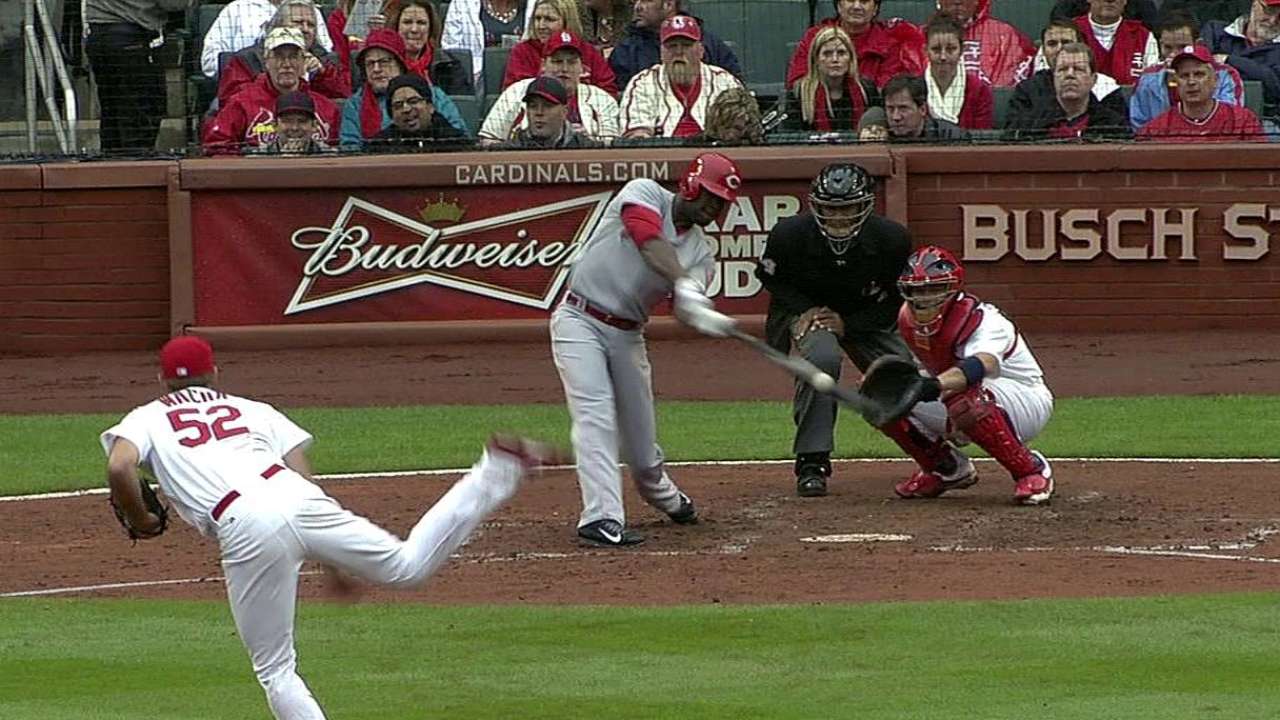 BOSTON -- Outfielder Roger Bernadina was back inside the Reds' clubhouse again, after spending three days off the roster when he was designated for assignment on Saturday to make room for the activation of Skip Schumaker.
After he cleared waivers and was sent outright to Triple-A Louisville, Bernadina had his contract selected Tuesday. He is taking the roster spot of right fielder Jay Bruce, who officially went on the 15-day disabled list after he had surgery to repair torn meniscus cartilage in his left knee. Bruce is expected to miss a month.
"You never know with baseball. I got the call and I was ready to come and join the team again," said Bernadina, who hadn't left Cincinnati yet while waiting in roster limbo. "I was ready for anything."
For the two-game series opener vs. the Red Sox, the Reds started Chris Heisey in right field while Schumaker was in center field for the injured Billy Hamilton (sprained left knuckles).
Manager Bryan Price didn't have a set plan for filling the void in right field.
"There will be certain parts, elements that will be matchups, guys that have certain histories against certain pitchers," Price said. "I don't want anybody to sit too long. We're in a situation now where no one has to do that. The challenge will be of course if Billy can't play. If Billy becomes a disabled-list-type guy, then we'll know exactly who our outfield regulars are."
Although Bruce struggled from the season's start while batting .216 with three home runs, 14 RBIs and a .352 on-base percentage in 30 games, Price felt there was definitely a loss that will need to overcome during his absence.
"He's a great player, an All-Star player, a Silver Slugger Award winner," Price said. "There are also a lot of great things beyond the statistical elements that Jay brings to our team. He's a guy that wants to play, shows up to play every day, plays the game hard, he plays it right and he's a tremendous competitor and a great teammate. And that will be missed."
Mark Sheldon is a reporter for MLB.com. Read his blog, Mark My Word, and follow him on Twitter @m_sheldon. This story was not subject to the approval of Major League Baseball or its clubs.