Price won't deter Hamilton from sliding headfirst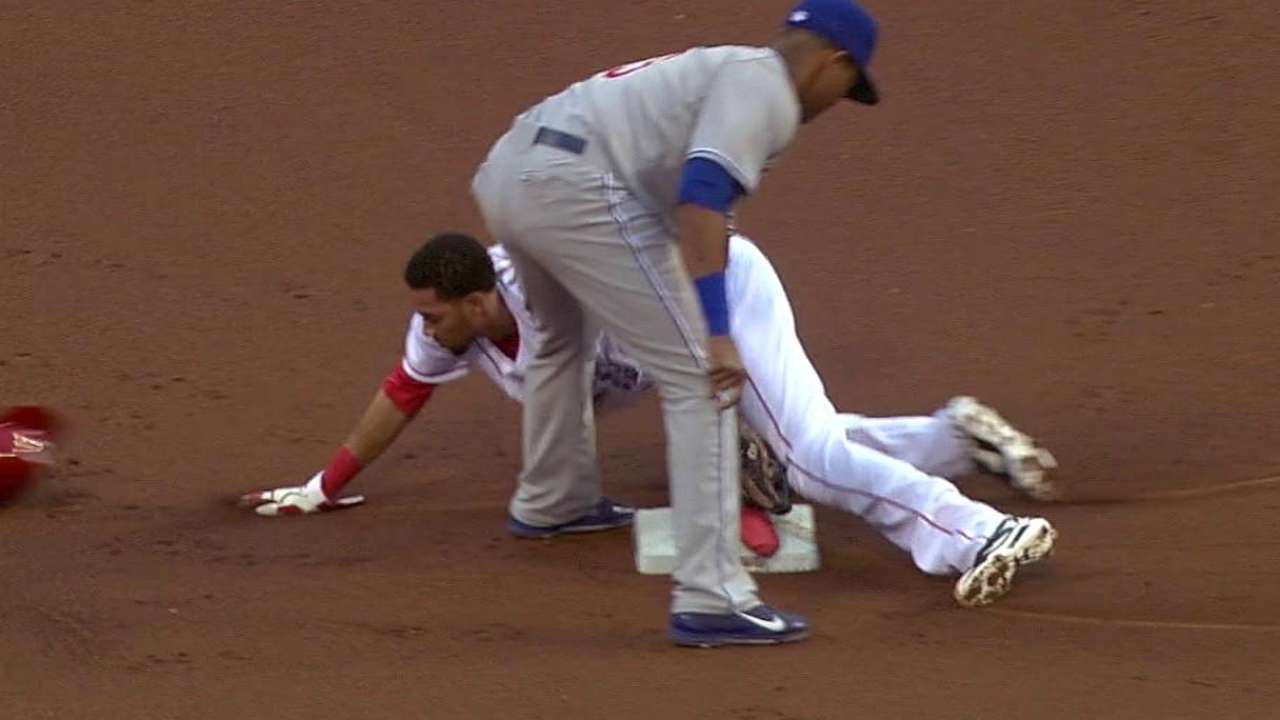 CINCINNATI -- Reds manager Bryan Price said on Sunday he will not discourage center fielder Billy Hamilton from sliding headfirst.
Hamilton was out of the starting lineup again Sunday with sprained knuckles, but was available for non-batting duty. He suffered the injury diving for a fly ball.
"Making him more conventional might take some of that speed tool away," Price said of Hamilton, who has 24 stolen bases in 40 big league games. "His game is speed and efficiency in stealing bases. Some great players have been headfirst guys, Pete Rose for one."
The speedy rookie sprained two knuckles on his left hand on the first pitch of Thursday's series opener against Milwaukee. He could still could not grip the bat Sunday, but Price said he could pinch-run, bunt, or be used as a defensive replacement if needed.
Andy Call is a contributor to MLB.com. This story was not subject to the approval of Major League Baseball or its clubs.