Ailing hand keeps Hamilton out of lineup for second day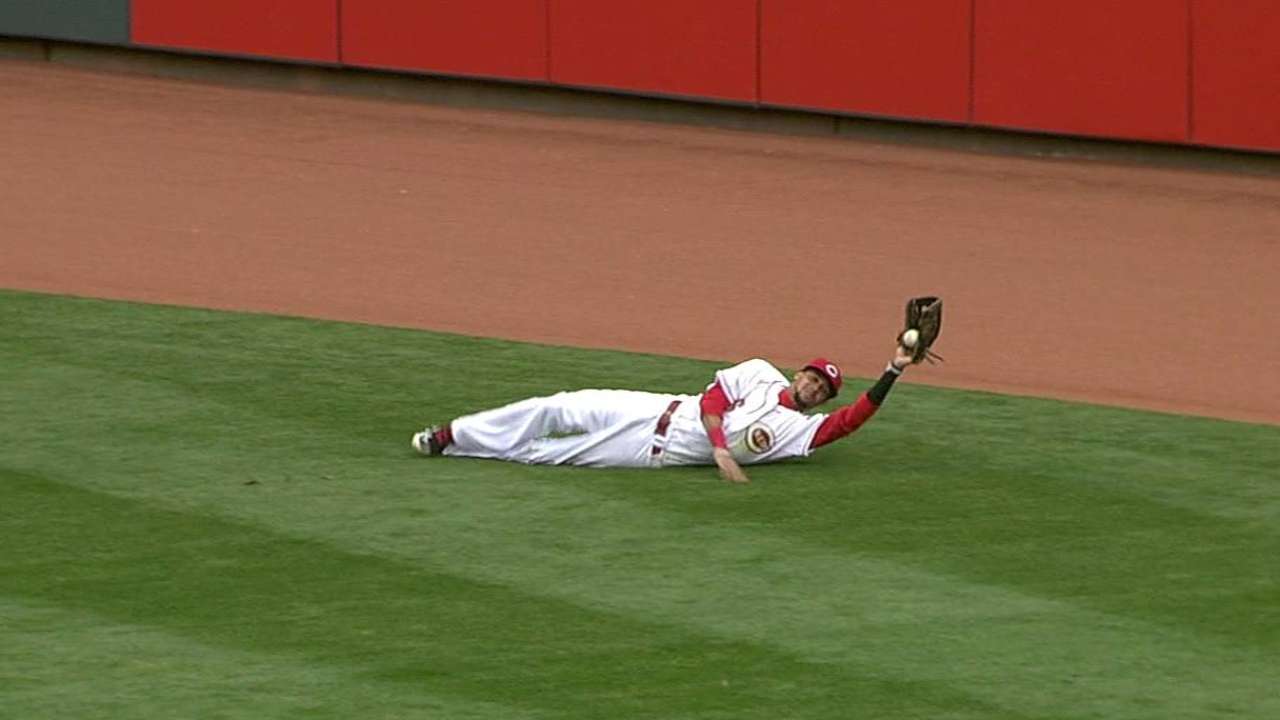 CINCINNATI -- Injured Reds center fielder Billy Hamilton is going to great lengths to get back on the field, but was out of the starting lineup again Saturday.
The speedy rookie sprained two knuckles on his left hand making a diving catch in the first inning of Thursday's series opener against Milwaukee. Hamilton said on Saturday he still could not grip the bat, but would be available to pinch-run and, optimistically, as a defensive replacement.
"I've got two gloves now," Hamilton said. "The one I usually use is pretty hard. The other one is softer."
Hamilton also has finger guards, fashioned by Reds trainer Paul Lessard, to prevent his fingers from bending back when he slides. Umpire Joe West told Hamilton that the guards were too long during a game against Chicago, but Hamilton said the gear has since been checked out and approved.
Andy Call is a contributor to MLB.com. This story was not subject to the approval of Major League Baseball or its clubs.