Mesoraco making strides in hamstring recovery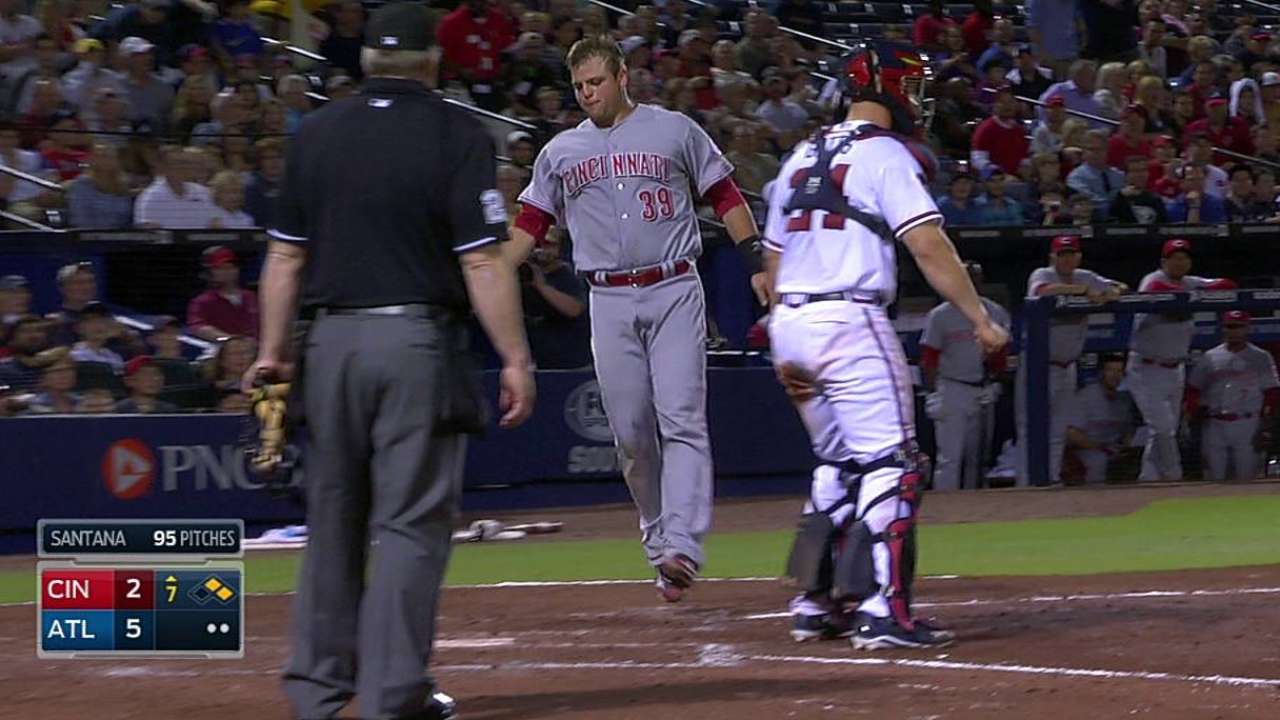 CINCINNATI -- Devin Mesoraco said he is scheduled to jog in the outfield on Sunday, but manager Bryan Price said the team will proceed cautiously with their catcher, who has already made two trips to the disabled list this season.
"I've been doing some strengthening and some stretches and everything feels fine," Mesoraco said on Saturday. "I got some throwing in today and we'll do some [jogging] tomorrow and, hopefully, some running soon."
Mesoraco was placed on the 15-day disabled list on April 26 with a strained left hamstring. He had previously been on the DL until April 7 with a strained left oblique.
"There is not a day [scheduled] yet for running bases or anything like that," Price said. "We don't want to be too aggressive."
Mesoraco has been productive when healthy, hitting .468 in 47 at-bats with six doubles and three home runs.
Andy Call is a contributor to MLB.com. This story was not subject to the approval of Major League Baseball or its clubs.