Chapman to throw one rehab inning tonight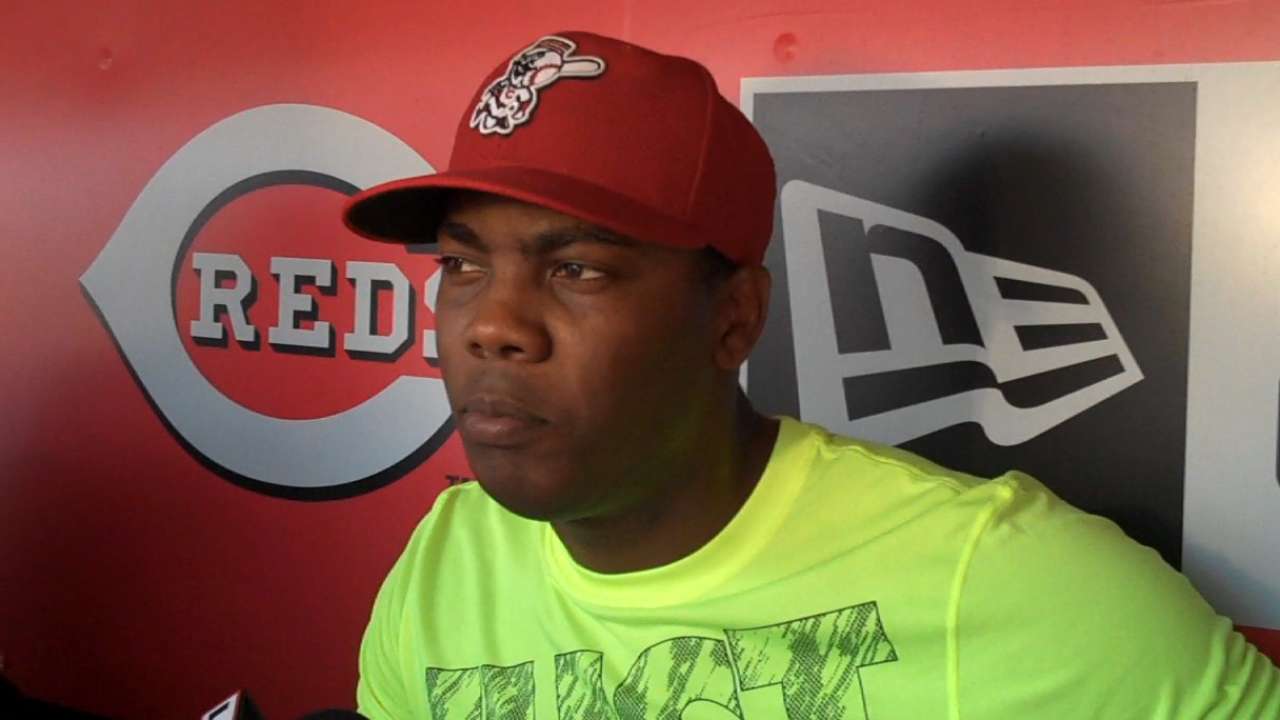 CINCINNATI -- Reds closer Aroldis Chapman's first rehab assignment outing is now set. Chapman will start a game for Class A Dayton tonight and is expected to throw one inning.
It will be Chapman's first game action since he was struck in the head by a line drive off the bat of Salvador Perez on March 19 vs. the Royals. Chapman required surgery to repair fractures above the left eye and nose.
Chapman will likely make three or four rehab appearances, but the particulars and exact plan remain fluid.
"We're going to get through one at a time," manager Bryan Price said on Wednesday. "We have a schedule. We have a template. We're not going through this blindly. We'd just like to see him go out there and pitch in a game before we announce any further outings. I think that's the responsible thing to do.
"I don't want to put something out in front of him that he can't live up to or isn't ready and everyone sees it as a setback when it's really not."
Chapman has had three live batting practice sessions against Reds hitters, including one on Tuesday, and has encountered no difficulties. On Wednesday, he took pitchers' fielding drills for the first time.
It is likely Chapman will start the majority of the rehab games, mostly so the club can guarantee when he'll be pitching. Price did not feel it was necessary for Chapman to work in any save situations or close a game.
"He's going to come out of the bullpen at least once in what should be roughly four outings," Price said. "At the tail end of the rehab, we'll bring him into a game coming out of the bullpen. The ninth inning, I don't think has a great deal of relevance to it. There's no way to guarantee there will be a save opportunity."
Mark Sheldon is a reporter for MLB.com. Read his blog, Mark My Word, and follow him on Twitter @m_sheldon. This story was not subject to the approval of Major League Baseball or its clubs.