Hamilton learning on fly about when to steal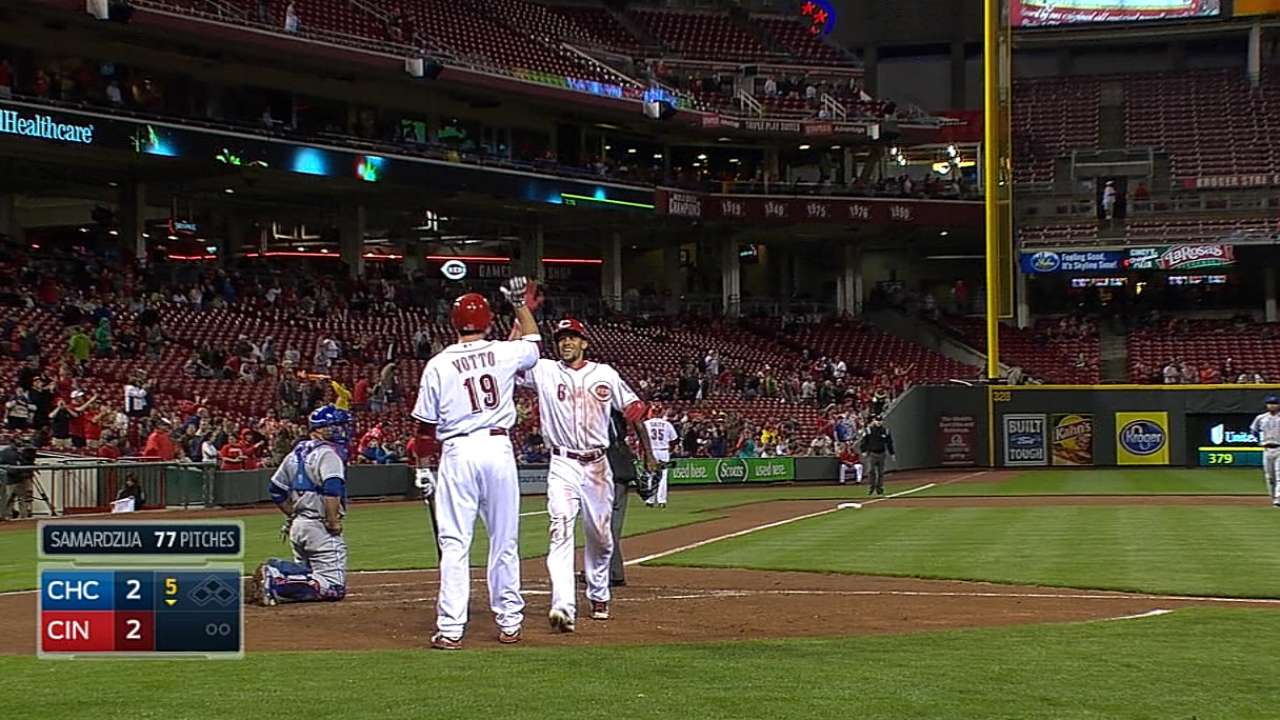 CINCINNATI -- During Tuesday's Reds win over the Cubs, Reds rookie center fielder Billy Hamilton reached base four times and stole his 10th base of the year. Hamilton was also caught stealing in the third inning. It was the fifth time he was caught stealing in 15 attempts.
Reds manager Bryan Price was not concerned about the relatively high caught stealing rate for Hamilton. It's part of the adjustments that will need to be made as the rookie's season progresses.
"He's been running fairly early in the count, and when that happens, sometimes you don't have a chance to evaluate the times that you're getting to the plate," Price said on Wednesday. "The other thing, is you have Joey [Votto] hitting behind him and you don't want Joey sitting around expending two or three pitches to allow Billy to run. We want Joey, if he gets a good pitch to hit, to hit it. Those are the things that change when you have speed."
Price has noticed that opposing pitchers are rushing more to the plate, which is also helping catchers throw out Hamilton. On the other hand, it could cause a pitcher to make a mistake to Votto.
"There are times we are seeing with other baserunners that are 1.35-1.45 [seconds] and Billy gets there and they are 1.18 to the plate," Price said. "Even the best of base-stealers are going to have a more difficult time stealing on guys with those types of times to the plate."
Mark Sheldon is a reporter for MLB.com. Read his blog, Mark My Word, and follow him on Twitter @m_sheldon. This story was not subject to the approval of Major League Baseball or its clubs.